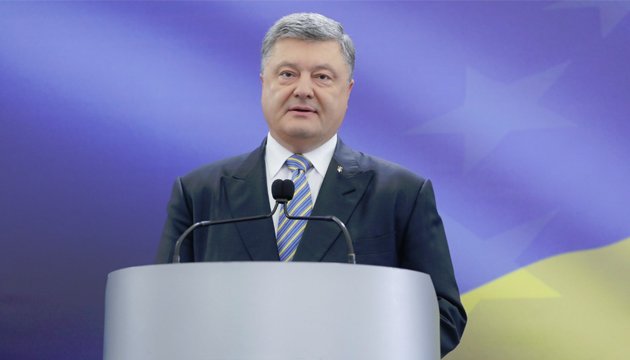 President Poroshenko initiates drafting a bill on high-quality medical aid in villages
President of Ukraine Petro Poroshenko has initiated drafting a bill that will ensure the provision of high-quality medical services in the villages.
The President stated this at the meeting of the National Council of Reforms on the issue of the healthcare reform, the president's press service reports.
"Pursuant to my instruction, a respective draft law was elaborated to provide for the new rules of medical aid in rural areas with the use of modern technologies," President Poroshenko said.
Petro Poroshenko stated that the level of medicine in rural areas is, unfortunately, the lowest, and noted that patients in the city have an opportunity to choose not only doctors, but also medical institutions, while in the villages there is a general lack of doctors.
According to the reports, in order to improve this situation, the President suggested drafting the law that will ensure high-quality and modern medical services in rural areas, equip rural health posts that will guarantee fast diagnosis, consultation and medical aid for the patient. The document shall also contain provisions on sanitary transportation of patients to already identified hospitals in case of need, the President stated.
"This will be a part of our general package of medical reform. I will submit it for consideration by the Verkhovna Rada shortly. I am sure that every Ukrainian must have a right to medical aid secured by Law and the Constitution of Ukraine," Petro Poroshenko stressed.