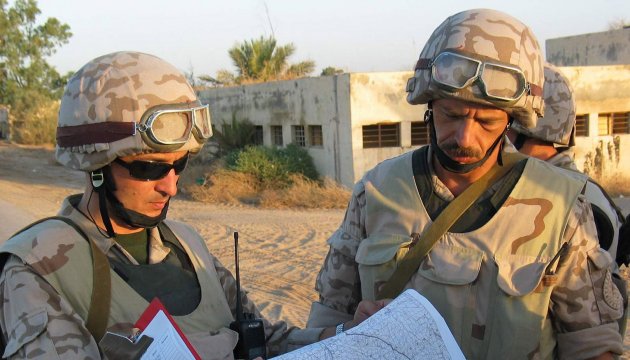 Poltorak congratulates military officers on International Day of Peacekeepers
Defense Minister Stepan Poltorak has congratulated Ukrainian military officers on the occasion of the International Day of UN Peacekeepers.
This has been reported by the press service of the Defense Ministry.
"This year, Ukraine marks 25 years since its participation in the international peacekeeping activity. During all this time, the military officers of the Armed Forces of Ukraine honorably performed their noble mission in difficult and often extreme conditions far from their homeland, increased the authority of the state in the international arena, and ensured its recognition as an influential party in the system of European and world security," the minister said.
He also added that for 25 years more than 42,000 Ukrainian servicemen took part in the international peacekeeping and security operations. Today 448 servicemen of the Armed Forces carry out missions in nine international peace and security operations under the leadership of the UN, NATO and as part of joint peacekeeping forces in Liberia, Kosovo, Afghanistan, Cyprus, the Republic of South Sudan, the Democratic Republic of the Congo and the Transnistrian region of the Republic of Moldova.
Poltorak wished servicemen with experience of peacekeeping activities happiness, health and a peaceful sky over their heads.
ish