European Parliament votes for visa liberalization for Ukraine
April 6, the European Parliament has voted for the legislative resolution, allowing visa-free short-term travels to the EU countries for the Ukrainian citizens.
The resolution was supported by 521 MEPs, 75 voted against, 36 abstained, an Ukrinform own correspondent reports.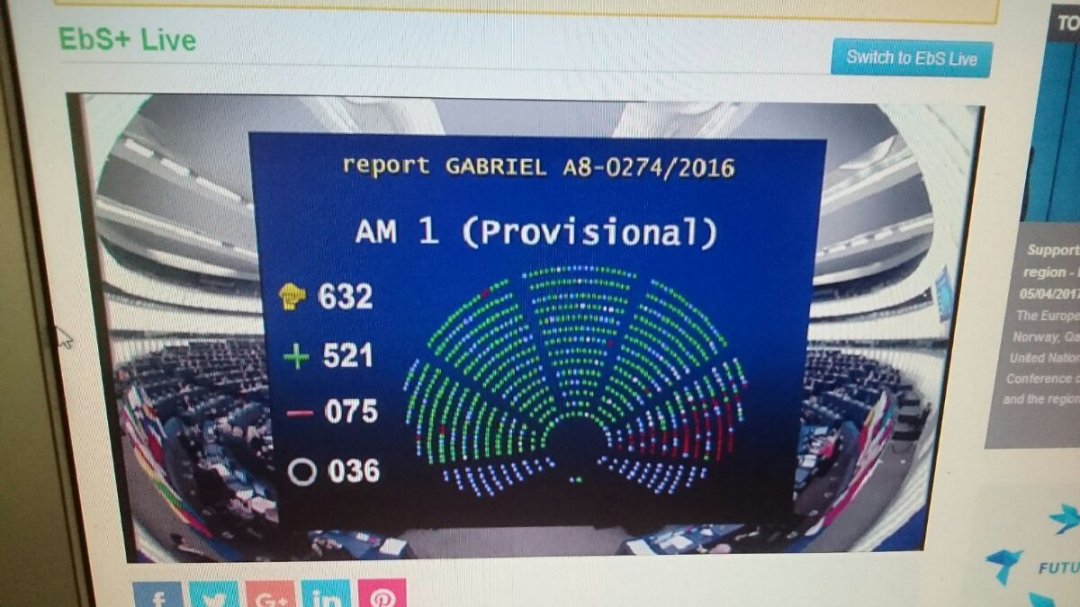 Pursuant to the procedure, the decision on granting Ukraine visa-free regime should be approved twice by the Council of the European Union at the level of ambassadors and ministers of the Member States. The document must be signed by the President of the European Parliament and the representative of the Maltese Council Presidency. The decision will come into force on the 20th day after publication.
Once the visa waiver for Ukrainians enters into force, and provided citizens of Ukraine have biometric passports, they will be able to enter the EU for up to 90 days in any 180-day-period for business, tourist or family purposes. The visa waiver will apply to all EU member states except Ireland and the United Kingdom. It does not confer a right to work in the EU.
ol