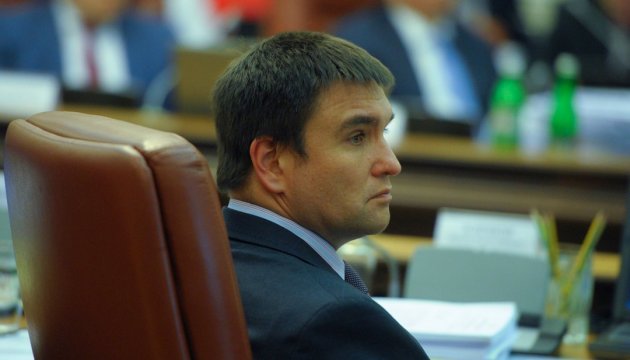 Minsk agreements do not work as Russia wants to seize entire Ukraine – Klimkin
The Minsk agreements do not work because Russia's global goal is to return Ukraine to the circle of its influence by any means.
Foreign Minister of Ukraine Pavlo Klimkin said this in an interview with Liga.net.
"The Minsk agreements fail not because they are bad in content. They are not perfect, but they do not work because Moscow does not want to do anything, because it does not need Donbas itself as well as its residents. Moscow wants to seize what it considers fundamental for legitimizing the Russian political project – to return us to the circle of its influence... This war of Russia against Ukraine is existentially important for the regime in Moscow. If this is true, this conflict will be solved only in more global context with the participation of the European Union and the United States," Klimkin said.
ol