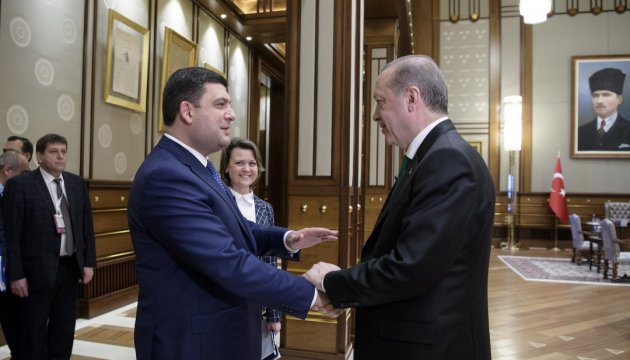 PM Groysman received "a very powerful signal" in Turkey
Turkish citrus fruits for Crimea could not meet competition with the Ukrainian aircraft industry.
Yesterday, on the first day of the visit of Prime Minister of Ukraine Volodymyr Groysman to Turkey, the Ukrainian side received a note prohibiting any Turkish vessels to visit Crimea. "This is a very powerful signal," the head of our government said in this regard. And Turkish Prime Minister Binali Yildirim assured his Ukrainian counterpart that Turkey condemned the annexation of Crimea and supported the territorial integrity of Ukraine.
Turkish ports have stopped to take ships from the occupied Crimea since the beginning of the month, but no one understood why this happened. For three years Turkish companies traded with Crimea seized by the Russian Federation - they transported citrus fruits, vegetables, construction materials and consumer goods to Crimea. And here is a decisive and unexpected ban, without warning. As a result it was impossible to discharge cargo from ships that arrived from Crimea, as the customs did not accept documents from the Crimean ports, and no one knew what to do. And now, when Groysman arrived in Turkey, the situation has cleared up: the official Ankara in support of the territorial integrity of Ukraine has decided to end a three-year practice.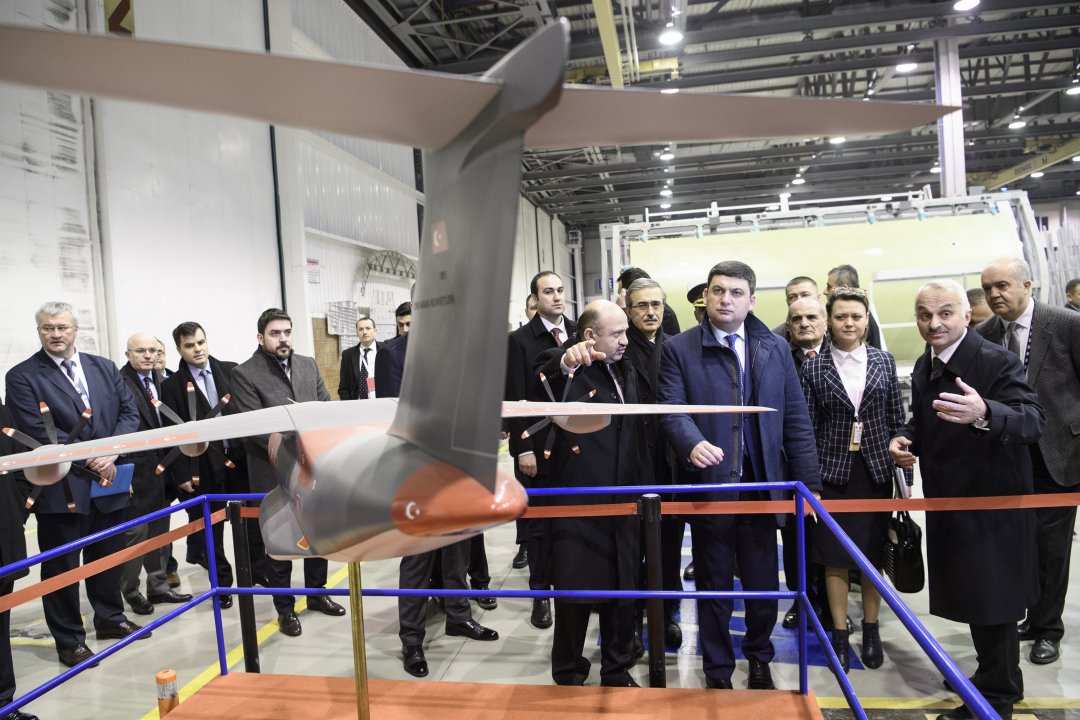 Obviously, this is a kind of gift or an advance to Ukraine from Turkey. There is a prospect for fruitful cooperation between our countries, such an important prospect that the Turks have decided for its implementation to sacrifice profits from citrus trade with Crimea. So what does Turkey need from Ukraine right now?
Right now we see that Turkey's relations with the European Union are rapidly deteriorating. In such situation Ankara has to seek rapprochement with as many countries as possible in order to avoid an international semi-isolation. In particular, with Ukraine, why not? Ukraine is Turkey's neighbor, a big country with a potentially large market and a producer of many goods that Turkey needs. This is, so to speak, the general reason of the Turkish interest in establishing close economic and political contacts with Kyiv. That is why the Free Trade Agreement between Ukraine and Turkey is being prepared, and this issue was, of course, discussed during the visit of the Prime Minister of Ukraine. At least, Executive Director of the Center for Middle Eastern Studies in Kyiv Ihor Semyvolos explained a "very strong signal" in this way in comments to Ukrinform.
However, there is a very specific and important reason. Turkey really wants to develop its own aircraft construction. In the early 2000s it set an ambitious goal - to have a national aviation industry by the 100th anniversary of the Republic of Turkey (in 2023). Money is not a problem, the main problem is technology. Ukraine has technologies and is ready to sell them. And we already trade in technologies (we mean the Antonov agreement with Saudi Arabia). Most likely, the aviation issue was the main one in the conversations of the head of the Ukrainian government with the Turkish leaders.
We should also note that own aircraft industry for Turkey is not only a matter of ambition. Ankara wants to be an absolute regional leader in the Middle East, and the leadership is ensured not only by the strength of the army or the number of people but primarily by the economic power. The Turkish economy needs the newest industrial technologies. Ukraine has something to share with in such areas. This determined the unconditional success of Volodymyr Groysman's visit to Turkey.
Yuri Sandul, Kyiv
ish