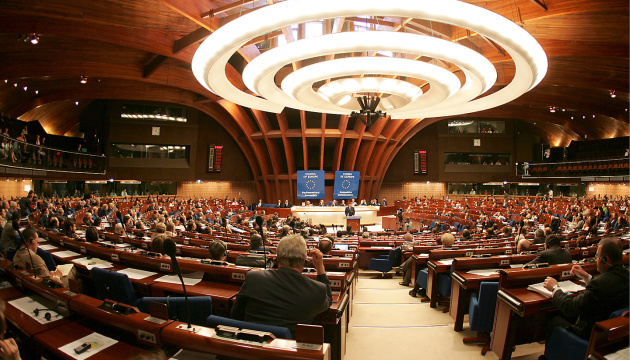 PACE condemns Russia for terrorist activities in Ukraine – declaration
The Parliamentary Assembly of the Council of Europe (PACE) has adopted the declaration condemning Russia for its terrorist activities in Ukraine.
Vice President of the PACE, Ukrainian MP, and one of the authors of the document Georgii Logvynskyi posted this on his Facebook page.
"The deputies of all PACE political groups, except the united left, have condemned the actions of the Russian special services aiming to assassinate member of the Parliament of Ukraine Anton Gerashchenko," he wrote.
"The investigation has revealed that the suspects were recruited by the Russian secret service. The two men previously served a jail sentence in the Autonomous Republic of Crimea and were released early by the occupation authorities in order to commit this crime. The main motive was to murder a prominent Ukrainian statesman. Mr. Gerashchenko has co-authored the Myrotvorets International Terrorist Database and is well-known for his anti-Russian stance. We urge the governments of the Council of Europe Member States to exert pressure on Russia to make it stop financing and plotting terrorist activities in Ukraine and put an end to human rights violations," the declaration says.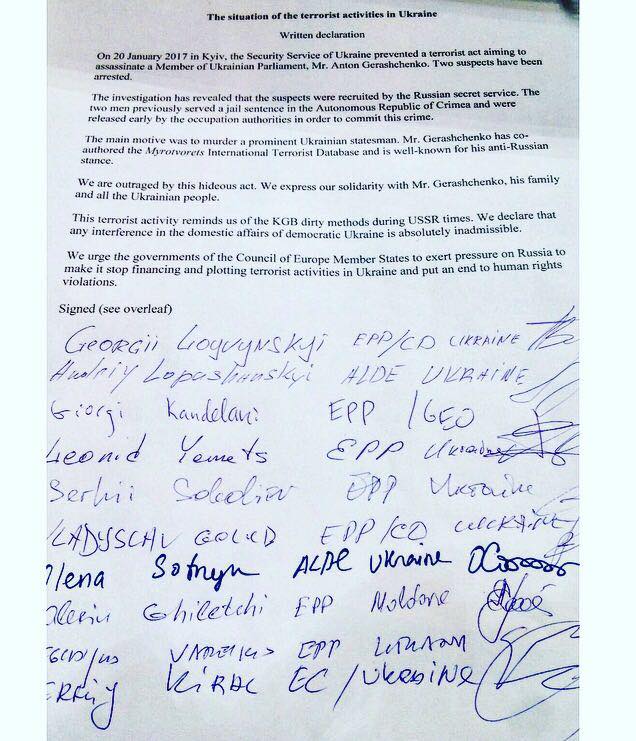 Logvynskyi noted that PACE members from Georgia had informed of a similar situation in their country "when representatives of the Russian security services used criminals and former prisoners from the occupied territories with the aim of organizing terrorist attacks and assassinating politically undesirable persons."
ol