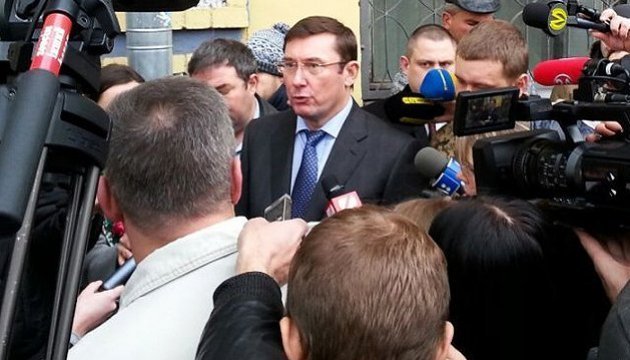 Prosecutor General Lutsenko: Notice of suspicion of treason served against Yanukovych
Prosecutor General of Ukraine Yuriy Lutsenko has said that ex-President of Ukraine Viktor Yanukovych has been served notice of suspicion of treason.
As an Ukrinform correspondent reports, the Prosecutor General of Ukraine announced this during a break in the hearing of the Sviatoshynsky District Court of Kyiv, where the interrogation of fugitive president Yanukovych was to be held via videoconference.
"I inform Viktor Yanukovych that he is suspected of treason, aiding the authorities of the Russian Federation in the intentional acts, committed with the aim of changing the boundaries of the territory and the state border of Ukraine, as well as violating the order established by the Constitution of Ukraine and conducting a war of aggression, i.e. crimes stipulated in Article 111, Part 5 of Article 27, Part 3 of Article 110, Part 5 of Article 27, Part 2 of Article 437 of the Criminal Code of Ukraine," Lutsenko announced.
ol