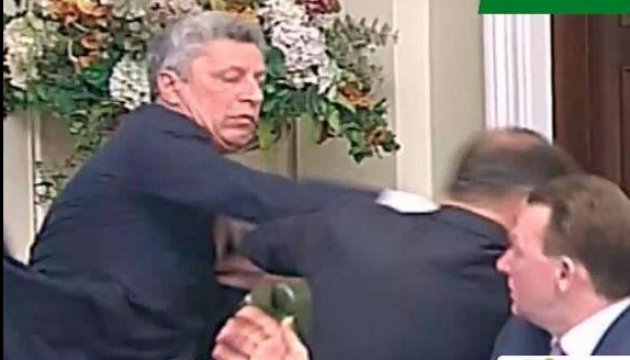 Opposition Bloc co-chairman Boyko scuffles with Radical Party leader Liashko in parliament (video)
Fighting has broken out between co-chairman of the Opposition Bloc faction Yuriy Boyko and Radical Party leader Oleg Liashko during today's meeting of the Agenda-Setting Council in Parliament.
The Radical Party leader in his speech recalled about Boyko's trip to Moscow and stated about Boyko's cooperation with Russian officials, an Ukrinform correspondent reports.
Following this, Boyko hit Liashko. MPs present at the meeting held them back and stopped the fighting.
iy