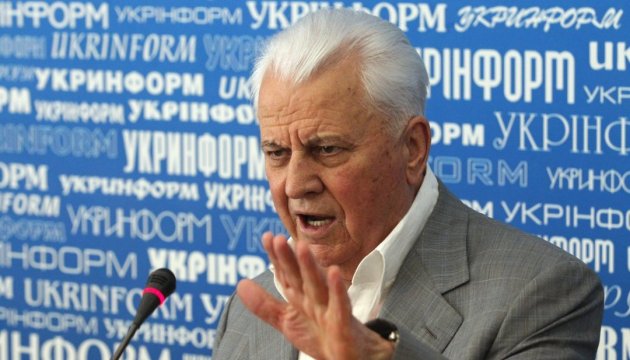 Kravchuk believes that Minsk agreements already come to the end and it's time for bilateral talks with Russia
Ukraine's first president Leonid Kravchuk believes that the Minsk agreements have come to the end of tether and it is time to start bilateral talks between Ukrainian President Petro Poroshenko and Russian President Vladimir Putin.
He stated this in an interview with TV Channel 5.
According to him, it makes sense to start bilateral talks between the heads of two states - Russia and Ukraine. At the same, Kravchuk said that these talks should be carried out without intermediaries.
According to Kravchuk, firstly it is necessary to create a working group that would prepare a number of issues for consideration.
ish