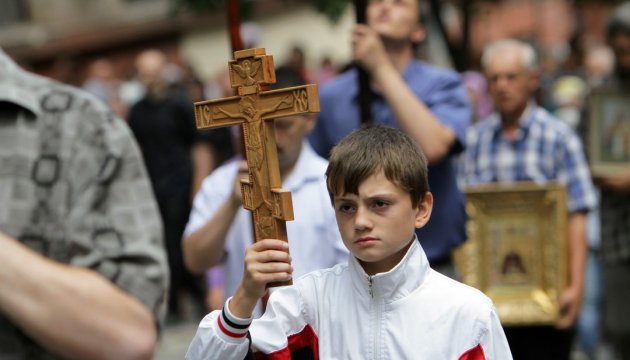 Interior Minister: police blocking Orthodox march in Kyiv
Ukrainian Interior Minister Arsen Avakov has ordered "to intervene in the march" that was announced by the organizers of Orthodox march through Kyiv streets, the Minister has written on Facebook.
According to him, he is taking into account the priority categories of public security.
"That's why today, after having received relevant information in order to prevent possible terrorist threats and provocations linked to the Orthodox religious march of the Orthodox Church under Moscow Patriarchate, I have ordered to intervene in the march that was announced by the organizers of the march in Kyiv city," he has written.
"Dummy bombs and real hidden ammunitions with grenades that were discovered this morning along the planned route of the march has left us in no doubt about the reality of threats and provocations," said Avakov.
He also noted that the police and National Guard from the Interior Ministry have blocked the passage of the march through the streets of Kyiv.
"Security of the citizens is above religious rituals", the Minister noted.
tl