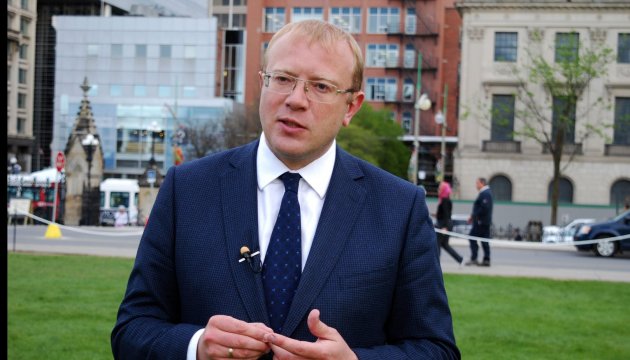 Ambassador Shevchenko: Canada won't lift sanctions against Russia
The Government of Canada does not intend to lift or weaken its sanctions against the Russian Federation, which were imposed in connection with Russian aggression in Ukraine, Ukraine's Ambassador to Canada Andriy Shevchenko has said in an interview with Ukrinform's own Canadian correspondent.
"At the moment I don't see any threat for lifting the sanctions, because Canada has a clear understanding that the sanctions are helping to steer Russia on the right path," said Shevchenko.
The diplomat hopes that "Canada will continue to punish those persons who contribute to the war and violate human rights."
"We have a productive year ahead of us, and Canada will surprise us with its pleasant decisions," said the Ambassador.
TL