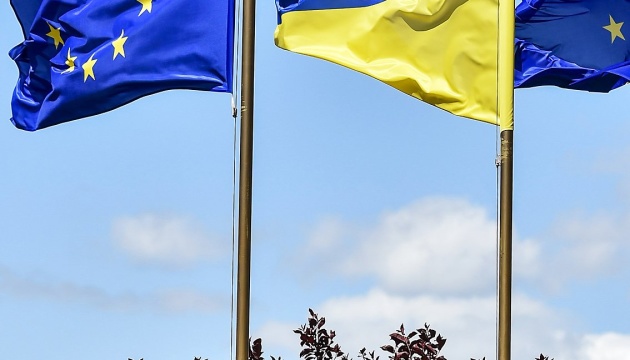 EU puts off Ukraine summit for September to give new government more time to implement reforms
The decision to postpone the EU-Ukraine summit from May 19 to September has been mutually agreed by leaders of the EU and Ukraine, but the President of Ukraine Petro Poroshenko is to meet with EU leaders later in June.
Preben Aamann, spokesman of European Council President Tusk, told the Ukrinform's own correspondent in Brussels.
"The decision to postpone the EU-Ukraine summit that was scheduled for May 19 will likely take place in the fall, most likely in September, was agreed by Presidents of European Council Donald Tusk, European Commission Jean-Claude Juncker and President of Ukraine Petro Poroshenko. The reasons behind this decision are the need to give more time to the new government of Ukraine to continue reforms in order to evaluate its achievements later. Also, it is essential to hold summit meetings after Ukraine resumes cooperation with the IMF," the EU official said.
Meanwhile, he noted that President of Ukraine Poroshenko may meet with the European leaders during the next EU summit which is to be held on June 29 in Brussels, Belgium, or prior to this summit.
tl