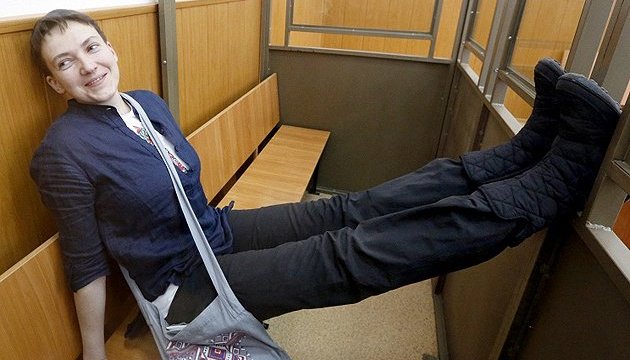 Savchenko starts dry hunger strike today
Ukrainian pilot and MP Nadiya Savchenko, illegally convicted in Russia, starts dry hunger strike on April 6.
This was tweeted by her lawyer Mark Feygin
"Unfortunately, Vira [Savchenko's sister] also failed to dissuade Nadiya from starting dry hunger strike. She starts on April 6!" the lawyer posted.
The statement of Savchenko, released by her lawyer the day before, reads that she does not recognize the verdict of the Russian court.
"On April 6, I start indefinite dry hunger strike [in protest] against the criminal actions of the Russian authorities towards me and Ukraine. I demand my immediate return to Ukraine! I forbid convoying me elsewhere except for Ukraine!" Savchenko's statement reads.
As reported, Nadiya Savchenko refused to lodge an appeal against the verdict in her case.
ol