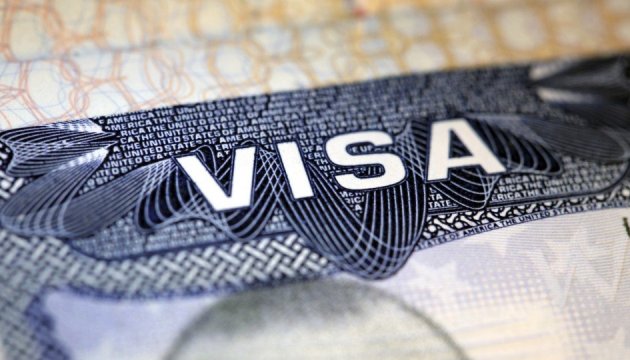 USA issued more visas to Ukrainians in 2015 - MFA of Ukraine
Department of Consular Service of the MFA of Ukraine has noted a positive trend in increasing number of visas issued to Ukrainian nationals by the United States.
Ukrainian Foreign Ministry posted the message on the official Facebook page.
"Ukrainian Foreign Ministry welcomes the positive dynamics in rising quantity of visas issued to Ukrainian citizens by the U.S.," a statement said.
According to information released by the U.S. State Department, the citizens of Ukraine were issued 77,203 non-immigrant visas in 2015 or an increase of 22.6 percent compared to 2014, and 4,166 immigrant visas.
Most common visas issued to citizens of Ukraine - visa type B-1, B-2 (business / leisure – 52,943); C-1/D (crew members – 10,042); J (exchange program participants – 7,215).
"Ukraine is in fact ranked 5th among the European countries for the number of issued non-immigrant visas to the United States in 2015", the Foreign Ministry noted.
It is also reported that the U.S. has substantially liberalized visa procedures for Ukrainian citizens, enabling tens of thousands of Ukrainians to visit the United States.