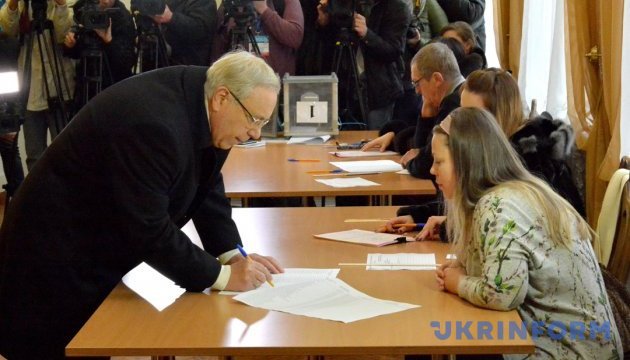 Vilkul in lead of Kryvyi Rih mayoral election – preliminary results
According to the parallel counting of ballot protocols, a total of 286, 600 voters cast their ballots in the early mayoral elections in Kryvyi Rih.
A relevant report was posted on the city's website 0564.
The turnout for elections totaled 55.88% of the general number of voters included in the lists, which is by 20% higher, than during the second round of mayoral elections on November 15, 2015.
Yuriy Vilkul was supported by 73.09% of voters, or 209, 406 Kryvyi Rih residents.
Thus, the mayor of Kryvyi Rih has been chosen in one round.
Semen Semenchenko, the candidate from Samopomich, gained 10.74% of ballots, some 30, 777 Kryvyi Rih residents supported him.
Svitlana Sova, the candidate from the Syla Liudey (Power of People) Party received 4.6% of ballots (13, 190 votes), Mykola Kolesnik from the UKROP Party obtained 4.3% of ballots (12, 315 votes), and Ihor Levytsky – 2.58% (7, 405).
The rest of the candidates got less than 1% of ballots.
iy