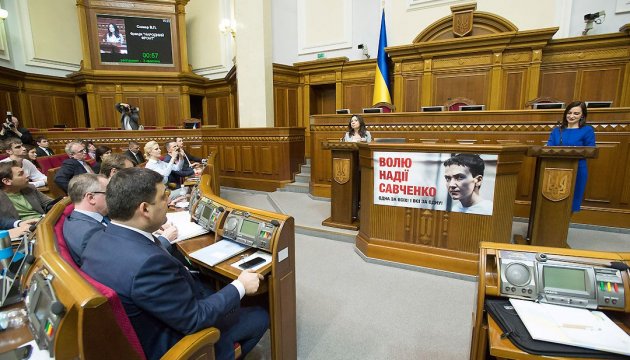 Poroshenko to support any coalition's candidate for Prime Minister
President of Ukraine Petro Poroshenko promises to support any candidate for the post of Prime Minister, proposed by the coalition.
The President stated this during his visit to Kharkiv, an Ukrinform correspondent reports.
"I will support any candidate for Prime Minister submitted by the coalition," he said.
According to Poroshenko, the work of the coalition was destroyed after three parliamentary factions had left it.
"There has been enough time either to try to return these factions to the coalition or to form a new one. My principled position is that we cannot continue waiting. I address all the factions of the old coalition to give up their ambitions and to hold a meeting of the coalition council this week, to decide on the candidate for the post of Prime Minister and submit this proposal to me. I assure you that I will not hesitate," he stressed.
ol