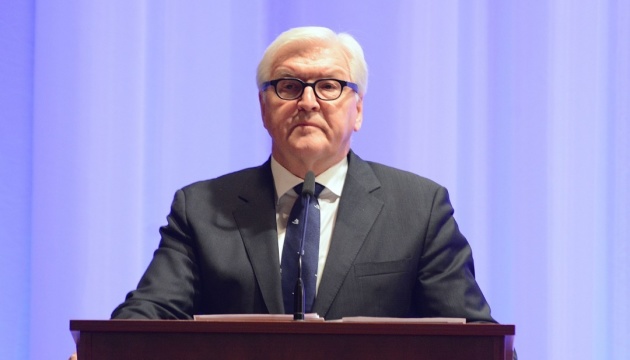 Steinmeier to talk about Minsk agreements, Savchenko and Syria in Moscow
German Foreign Minister Frank-Walter Steinmeier during his visit to Moscow on March 23 will meet with his Russian counterpart Sergei Lavrov and Russian Prime Minister Dmitry Medvedev.
German Foreign Ministry spokeswoman Sawsan Chebli said this in Berlin on Monday, an Ukrinform correspondent reported from Germany.
The parties will discuss bilateral relations, in particular in Syria and in the east of Ukraine, as well as the situation with Nadiya Savchenko.
"The negotiations will be focused on the bilateral relations, of course, regarding Syria and the conflict in Ukraine," the diplomat said.
She has noted that the situation in eastern Ukraine remains "fragile" and the Minsk agreements are executed poorly. In Moscow, the German minister is going to talk about the security situation in Donbas and the progress of the political process. Steinmeier also intends to raise the issue on pilot Nadiya Savchenko.
ish