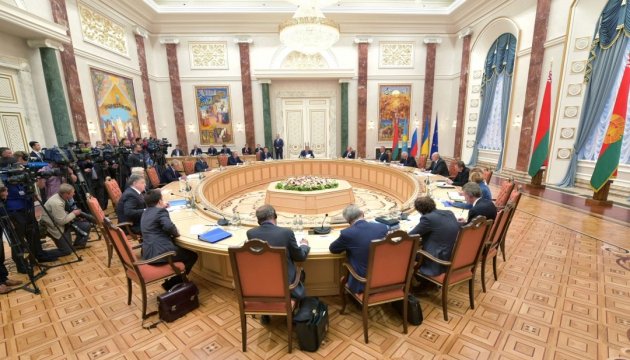 Steinmeier, Kerry urge implementation of "Minsk" in following weeks
German Foreign Minister Frank-Walter Steinmeier and U.S. State Secretary John Kerry have insisted on taking decisive steps in implementing the Minsk agreements in the coming weeks, otherwise the credibility of the entire process will be undermined.
The top diplomats made statements following talks in Washington, USA on Monday night, DPA news agency reports.
"The willingness of all sides to the conflict to realize practical steps I extremely restricted," Steinmeier said.
According to the German diplomat, if these steps are not made in the following weeks, it will have to be admitted that the Minsk process has failed. He called to prevent this situation from happening, emphasizing that "the process of implementation is a matter of trust." Steinmeier reminded that both sides to the conflict acknowledge the "Minsk-2" agreements as the founding document for settlement.
Meanwhile, U.S. Secretary of State Kerry said that both sides - not only Russia, but also the authorities in Kyiv - "should demonstrate the effort." At the same time Russia has to issue guarantees that the separatists will fulfill its obligations of the agreements.
Next Thursday Foreign Ministers of Normandy format of Germany, France, Russia and Ukraine will hold talks in Paris, France at their regular meeting.