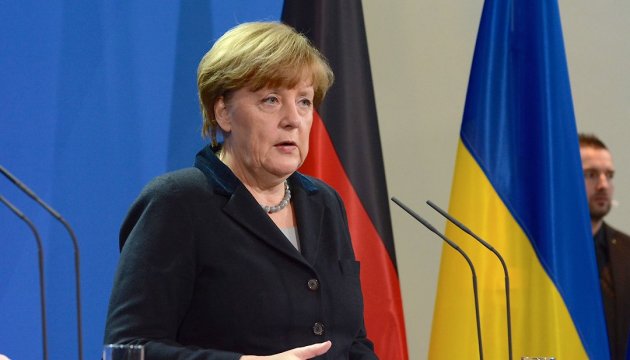 Merkel urges Putin 'to use his influence on separatists'
German Chancellor Angela Merkel has called on Russian President Vladimir Putin to use his "influence on the separatists in eastern Ukraine" to ensure compliance with the Minsk Agreements and ceasefire.
This was said during the telephone conversation between the leaders, AFP informs.
"The Chancellor made it clear to President Putin that the further progress in the context of comprehensive political settlement of the situation in eastern Ukraine, the observance of the ceasefire agreements and the unrestricted access of the OSCE monitors to the entire territory of the conflict depends on him," the agency informs, referring to the statement by Merkel.
German Chancellor also emphasized that "Russia should use its influence on the separatists."
ol