Russian propaganda hyping up fake about 'black transplantation' in Kharkiv for foreign audience
Propagandists used a photo of the exhumation of the bodies of those killed by Russian aggression during the occupation of Lyman
Pro-Russian bots on the X social network with paid accounts disseminate a photo in which forensic specialists dig up burials. This photo is accompanied by a post that it is allegedly an excavation near Hospital No. 6 in Kharkiv, where graves of babies with missing internal organs were allegedly found.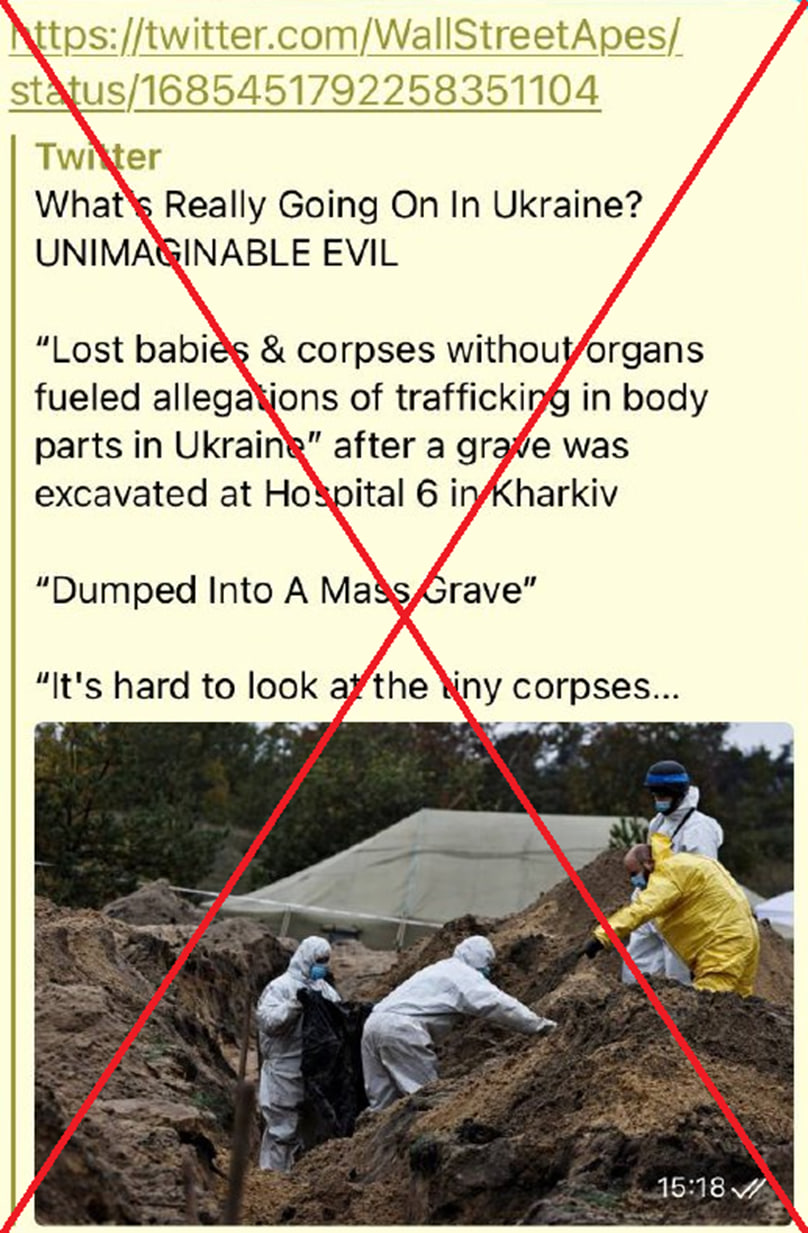 This is a fake. The photo was taken in Lyman in October 2022 after the liberation of the city by the Armed Forces of Ukraine. It shows forensic specialists exhuming the bodies of those killed by Russian aggression during the occupation of the city.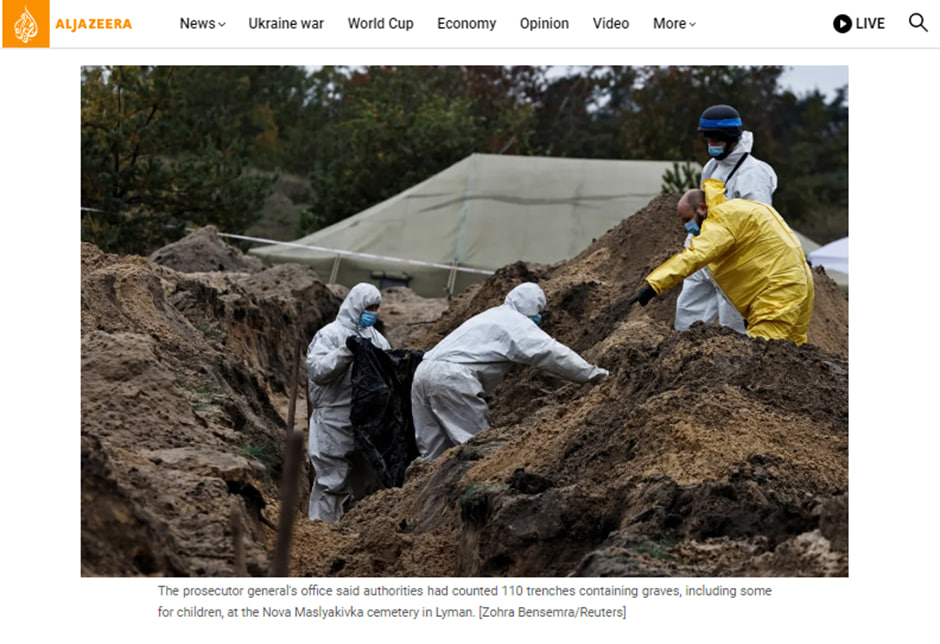 The text of the post is a compilation of quotes from an article written 14 years ago by Graeme Smith, a Moscow correspondent for The Globe and Mail Canadian newspaper. https://eclj.org/the-case-of-the-missing-children-lost-babies-and-corpses-without-organs-fuel-allegations-of-trafficking-in-body-parts-in-ukraine.
Lyman is located in the north of Donetsk region. The distance from Kharkiv to Lyman is at least 197 km.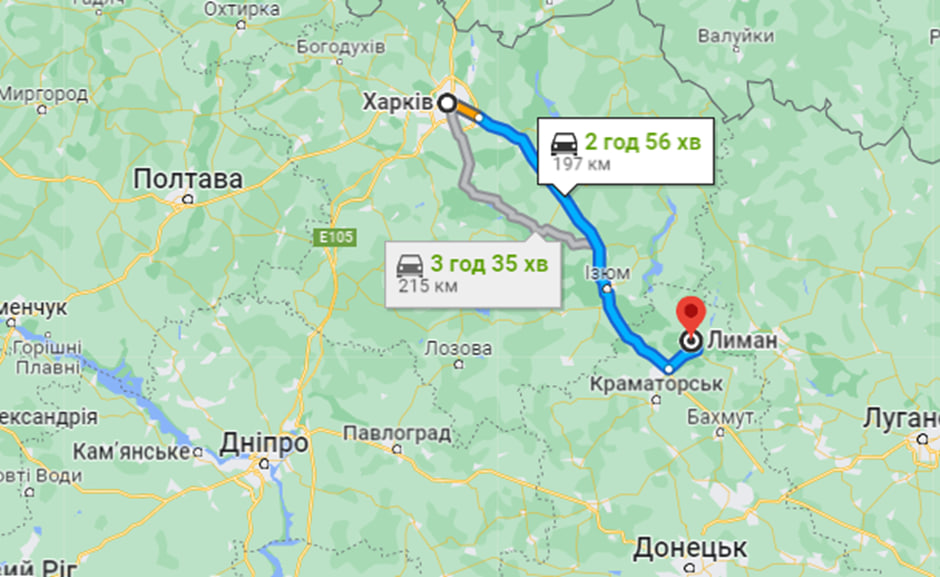 The fake material was targeted at the English-speaking audience. The first to spread it was X social network account with a paid blue tick. This account disseminates pro-Russian narratives and conspiracy theories about QAnon, American politicians, Capitol storming, coronavirus, and more.
A total of 187 bodies of Ukrainians killed during the Russian occupation were exhumed in the liberated Lyman. Thirty-five service members and 152 civilians, including at least five children, are among them.
Earlier, Russian propaganda created a fake about "biolaboratories" in Odesa.
Andriy Olenin