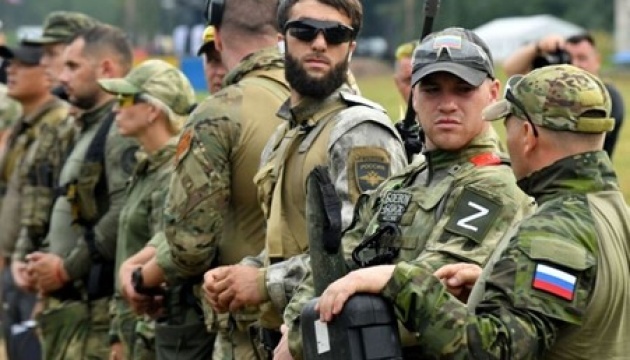 Photofake: Wagner PMC near Polish border posts
Russia scares Europe with a "second front"
Russian telegram channels run by z-military сorrespondents and affiliated with the Wagner PMC terrorists are spreading photos of a man in a military uniform with a Russian flag and the chevron of mercenary Yevhen Prigozhin taking a selfie near the border post of the Republic of Poland.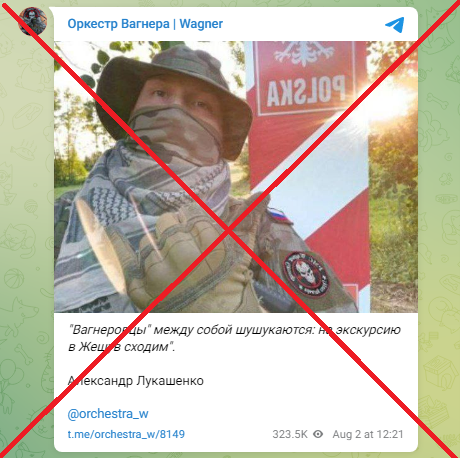 This is a fake. In fact, the photo is of a Polish army soldier. The original image can be found on the well-known Internet forum 4chan. The propagandists mirrored the original photo and replaced the chevron and Polish flag with the insignia of the PMC and the Russian Federation.
After the military coup that took place in Russia on June 24, the Wagner PMC mercenaries were relocated to Belarus. Subsequently, Russian propaganda created a new narrative about the threat of mercenaries invading Poland. In particular, during a visit to his colleague Vladimir Putin, Belarusian dictator Alexander Lukashenko made a statement about the alleged desire of Yevgeny Prigozhin's subordinates to "go on an excursion to Warsaw and Rzeszow."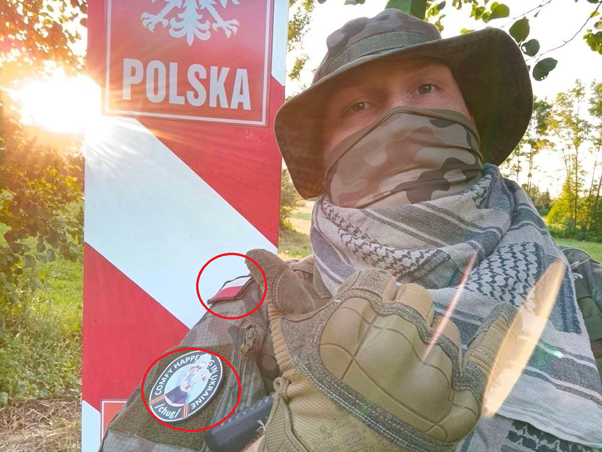 After the arrival of the Wagner in Belarus, the Polish army deployed two military brigades to the border with that country.
On August 1, two Belarusian helicopters violated Polish airspace. And on August 3, after a meeting with Prime Minister of Poland Mateusz Morawiecki in Suwałki, President of Lithuania Gitanas Nausėda announced the presence of mercenaries from the Wagner PMC group near the Lithuanian border in the Grodno region of Belarus.
Andriy Olenin