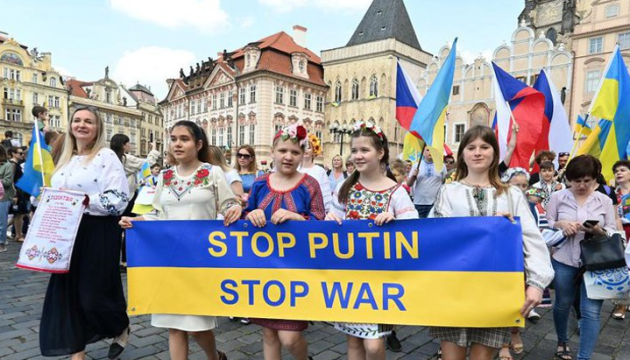 Double fake: Russian manipulation with return of refugees to Ukraine
Russian propaganda used a pro-Russian politician from Slovakia to discredit Ukrainians
The Kremlin mass media and z-Telegram channels disseminate information that the citizens of the Czech Republic and Slovakia are outraged that Ukrainians fleeing the war "go to Ukraine on vacations massively." Bus tickets are allegedly sold out a month in advance. Propagandists write that these "facts" cause indignation among local residents, who allegedly do not understand how it is possible to have vacations in a country where the war is going on.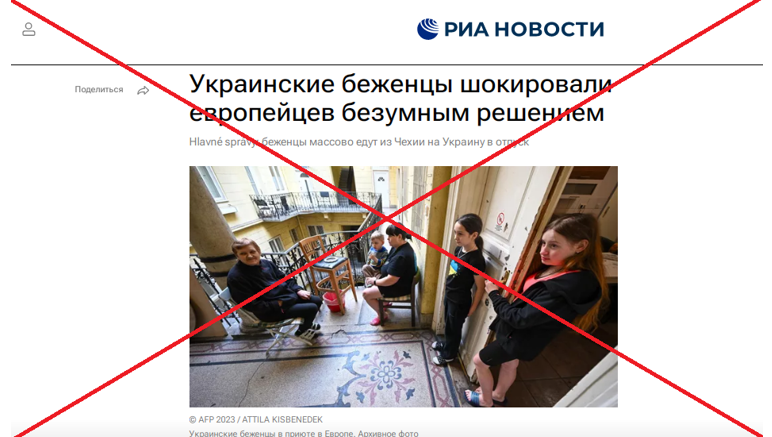 This is fake and manipulation. The news, which is referred to by Russian information sources, was published on the Hlavné správy website. This site is pro-Russian and broadcasts Kremlin narratives. A few days after the Russian invasion of Ukraine, Slovak Defense Minister Jaroslav Naď began to publicly speak out against the mass media that spread misinformation. In particular, at one of the press conferences, when asked by a journalist from Hlavné správy, Naď said that he would not answer questions from the Russian embassy. Sanctions were imposed on Hlavné správy in Slovakia, and there was even information about the closure of the media outlet.
The basis for its publication was a Facebook post by pro-Russian politician Marek Kurta. All images and words about dissatisfaction with refugees from Ukraine, which are given in the Hlavné správy publication, are direct quotes from his post.
That is, the material referred to by the Russian state media is entirely based on the personal opinion of a pro-Russian politician from Slovakia.
But that's not all. In addition to the words about Ukrainian refugees, Marek Kurta added to his post a screenshot from the website of the Czech online media outlet TN Nova. Journalists of this mass media really shot a story about the fact that many Ukrainians working in the Czech Republic are going to travel to Ukraine for summer vacations.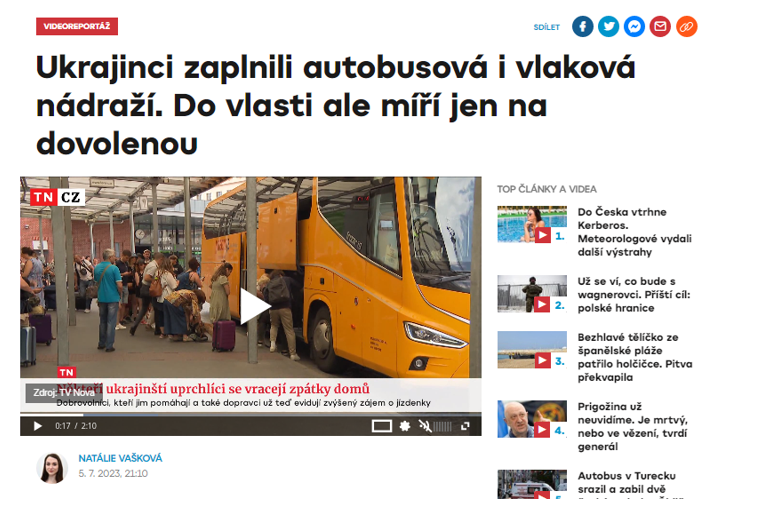 In its publication, TN Nova used the manipulative headline "Ukrainians filled bus and railway stations. But they go to the Motherland only on vacation."
Journalists of the Czech fact-checking agency Manipulatori paid attention to the manipulation. Fact checkers report that in the video itself, Ukrainians say that they are using their legally allowed paid leave to see relatives who remained in Ukraine and fight at the front.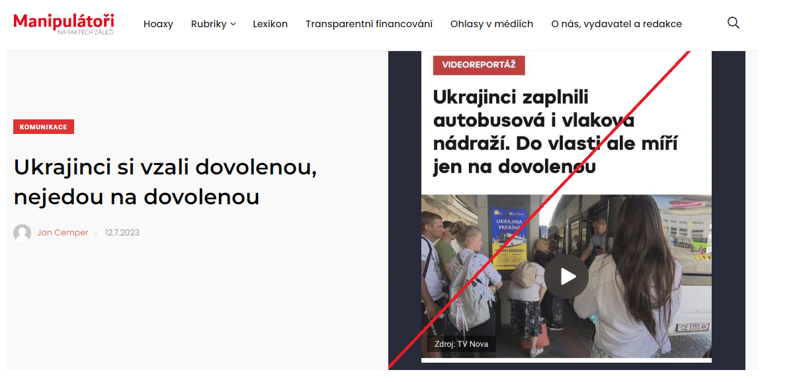 Manipulatori journalists emphasize that it is hardly possible to rest in Ukraine because of the war. They write that the resorts on the Sea of Azov coast near the occupied Mariupol have been destroyed, and the Black Sea resorts are closed due to the danger of mines and Russian ships' blockade.
It is worth noting that our citizens are a significant part of the Czech economy. According to Labor Minister Marian Jurečka, legally employed Ukrainians paid taxes and fees equivalent to $376 million for 2022.
Previously, Russian propaganda spread a fake that Olena Zelenska allegedly received an Israeli passport.
Andriy Olenin