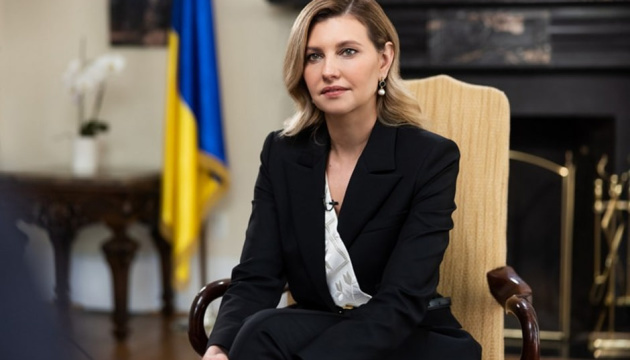 Russian fake: Olena Zelenska receives Israeli passport
The Russian propaganda is spreading a fake photo of a "document" on the Internet
Kremlin media and z-Telegram channels are distributing a photo of the alleged Israeli passport of Olena Zelenska.
Propagandists claim that the First Lady received this "document" during her visit to Israel on June 19, 2023.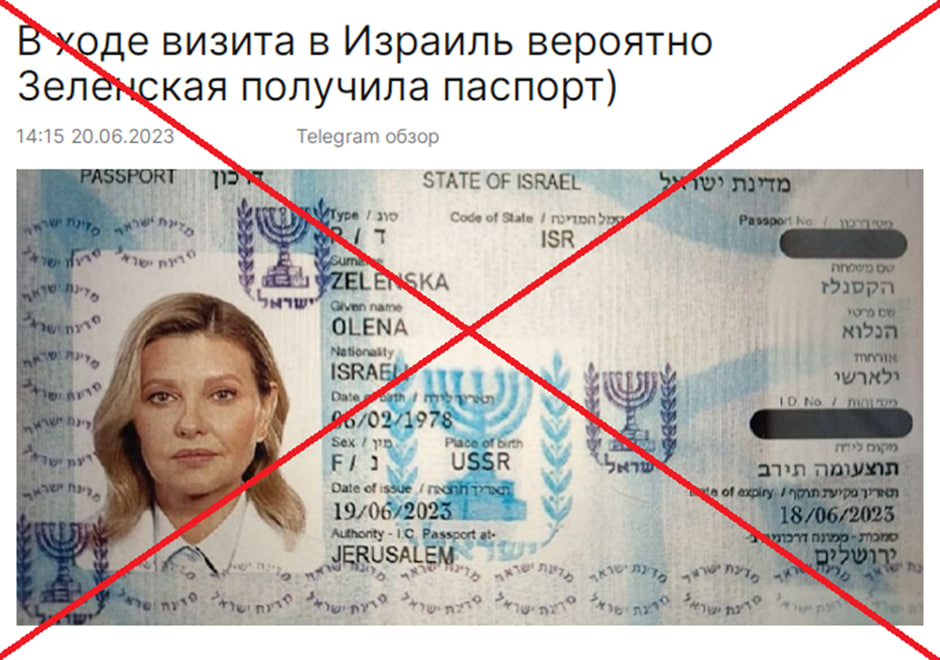 This is a fake. The issue date of the "document" and its validity term contradict each other. In the picture distributed by the Russian propaganda, the issue date is June 19, 2023, while the expiration date is June 18, 2023. That is, it turns out that the "passport" was issued as already invalid.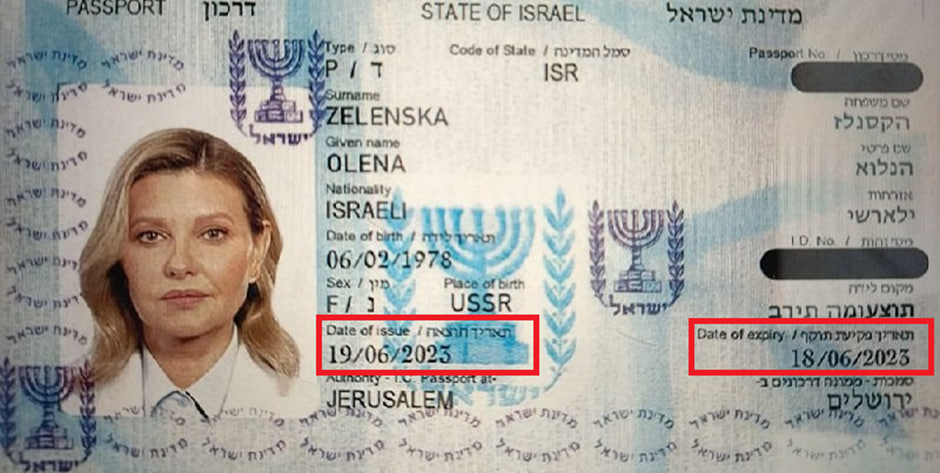 The basis for the fake was the passport template of an Israeli citizen, which can be easily found on the Internet.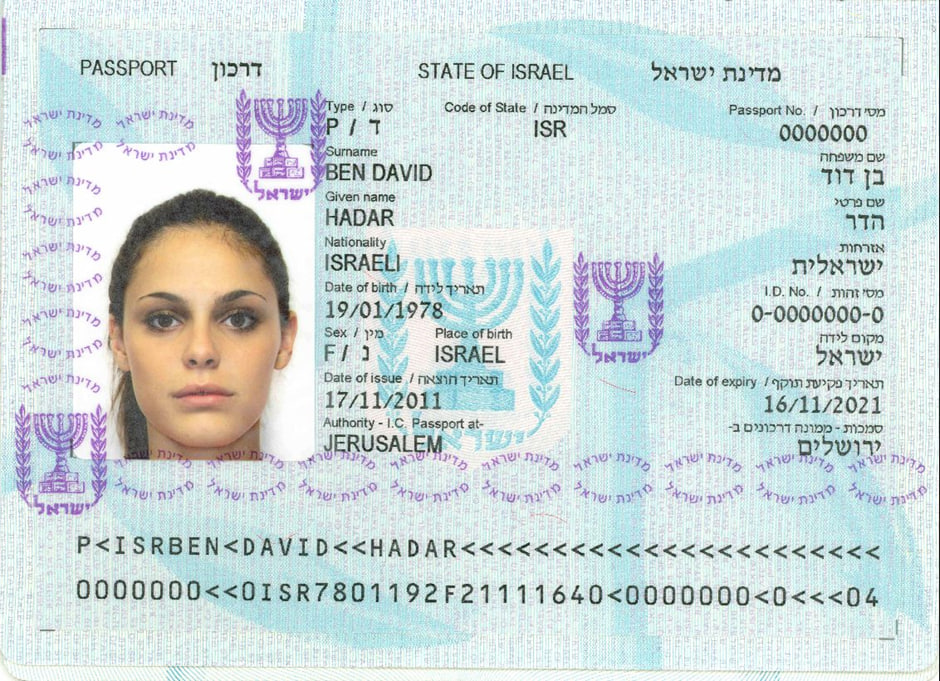 Fake creators also indicated the Ukrainian SSR as the birth country of Olena Zelenska. On the Internet, we found Israeli passports issued to repatriated Ukrainian citizens who were born before the restoration of independence in 1991. Ukraine, not the Ukrainian SSR, is indicated as birth country there.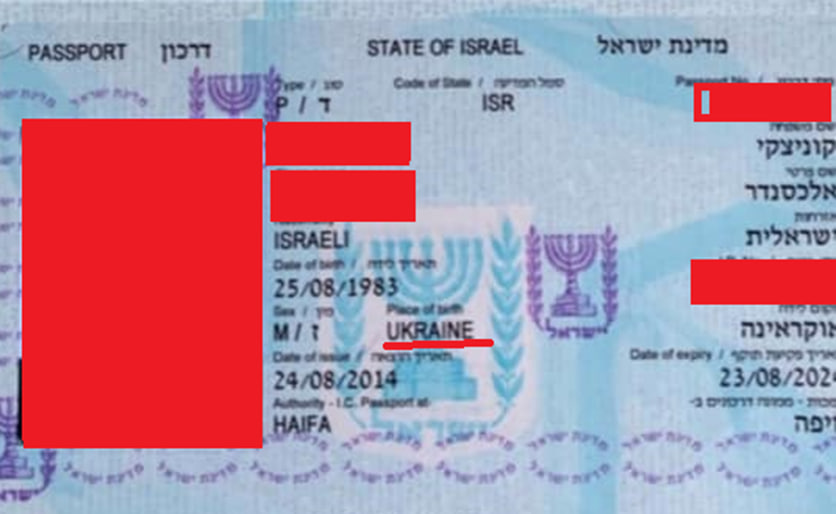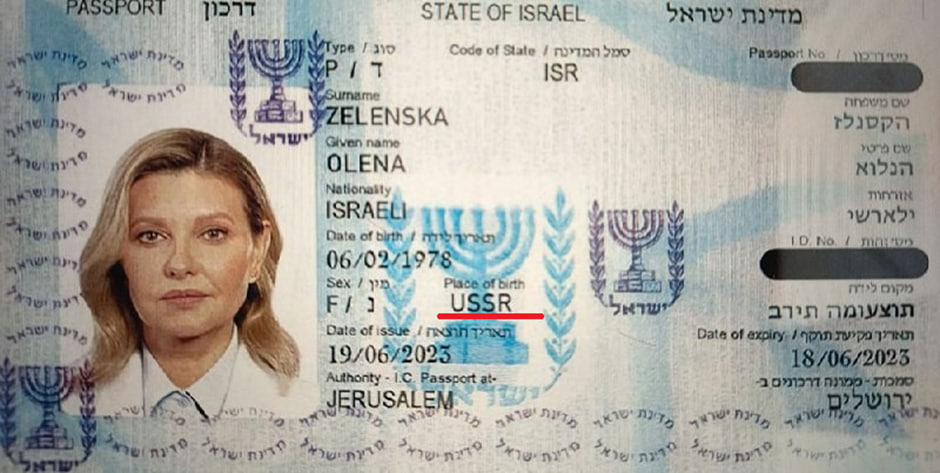 During her visit to Israel, Olena Zelenska met with First Lady of the country Michal Herzog and President Isaac Herzog in Tel Aviv. The conversation was devoted to humanitarian issues, in particular, helping children impacted by the war and the problem of post-trauma treatment.
As part of the working trip, the First Lady also learned about the Israeli approach to helping children with psychological injuries at the Safra Children's Hospital and visited the Cultural Center of Ukraine.
Earlier, Warsaw debunked a fake about graffiti with Volodymyr Zelensky.
Andriy Olenin