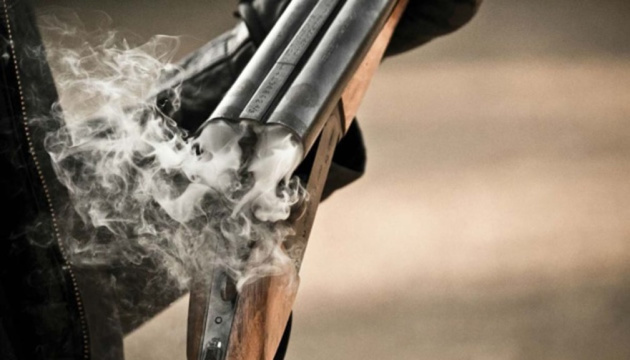 Russian fake: Ukrainian teacher sent to front with hunting rifle without cartridges
Propagandists faked a screenshot from the Facebook account of the 92nd Separate Mechanized Brigade but missed many details
Recently, a propagandist Telegram channel made a post claiming that those mobilized in Kharkiv region are sent to the front without proper equipment. To "confirm" their narrative, they say that the WSJ American outlet already wrote about the Ukrainian military casualties, including those suffered by the 92nd Separate Mechanized Brigade.
The Russians also published a screenshot from the Facebook account of the 92nd Separate Mechanized Brigade. The post was about raising funds for serviceman Serhii Chubas, a teacher at Petropavlivskyi Lyceum No. 1. The screenshot shows that the main purpose of the fundraising campaign is allegedly to purchase cartridges for the defender. The propagandists claim that they managed to contact the wife of S. Chubas, and she confirmed the information that her husband was given a hunting rifle without cartridges and sent to the front.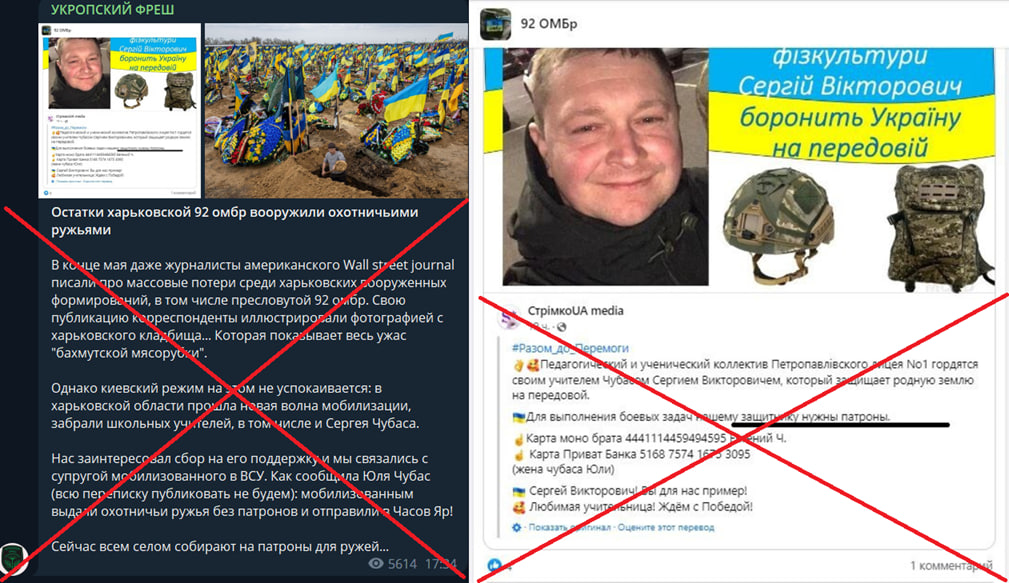 This is fake. It turned out that S. Chubas is a teacher at Petropavlivskyi Lyceum No. 1 which is in Dnipropetrovsk region, not Kharkiv region. In addition, the screenshot itself turned out to be a fake. During the translation, the propagandists made many grammatical errors in it. For example, when creating a fake in Russian, they wrote the name of the lyceum where S. Chubas works in Ukrainian letters and the name of the defender in Russian but in the Ukrainian style. In addition, they used the feminine form when addressing S. Chubas.
But the Russians not only made mistakes in translation but also falsified part of the text themselves. The original post says that the defender needs equipment to perform combat tasks so the fundraising campaign was launched. Meanwhile, propagandists wrote that the defender needs cartridges.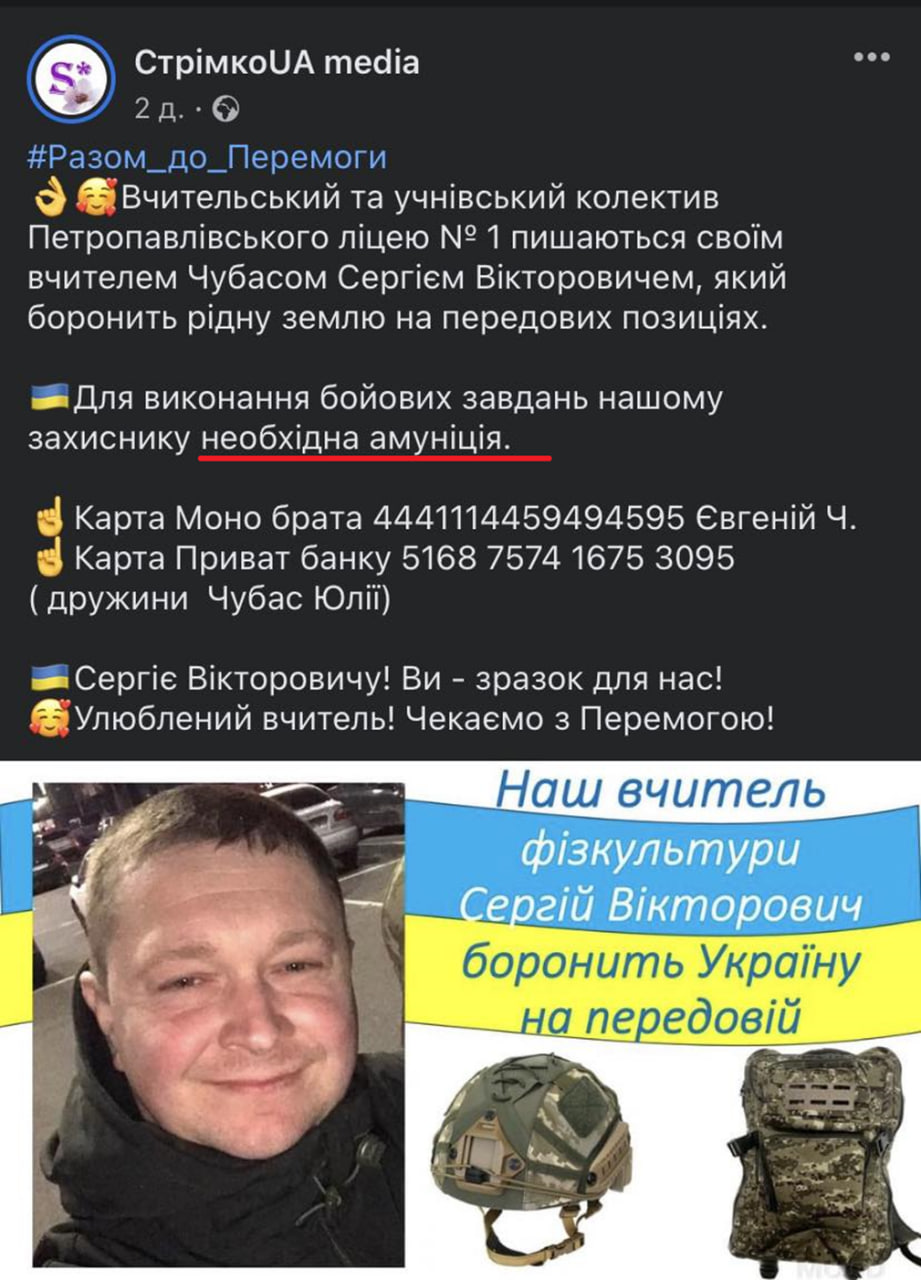 In a comment to Ukrinform, the brother of S. Chubas, who initiated the fundraising, confirmed that the Russians' information was false.
Earlier, the Russians created a fake about a school in Poltava region. Then they forged its curriculum. It allegedly contained more hours of Polish language than Ukrainian. In this way, the propagandists tried to confirm their narrative regarding the inevitable occupation of Ukraine by Poland.
Dmytro Badrak