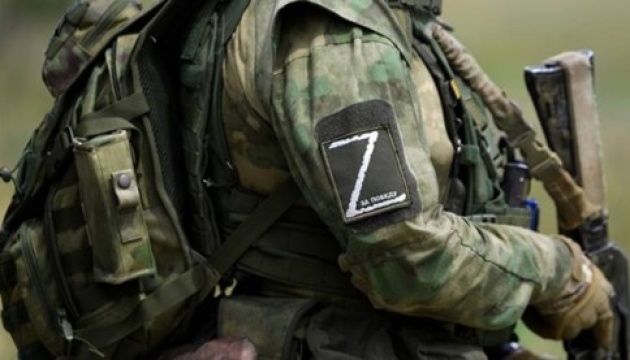 Russian fake: Ukraine's military intelligence actively looking for Russian-standard uniform for provocations in Belgorod region
Propagandists invented an order for a Ukrainian company and "bought up" uniform that has not been available for five years
A Russian Telegram channel recently shared a post claiming that the Brevi Poltava-based enterprise produces uniform on order from the Main Directorate of Intelligence of the Ministry of Defense of Ukraine. As the post says, the order allegedly consists in tailoring Russian-standard uniform.
It is reported that in addition to the camouflage uniform of the Armed Forces of the Russian Federation, the Brevi company also received an order for the production of the Akhmat unit uniform. Representatives of the Telegram channel learned about this allegedly from a seamstress, who in turn learned about it from Valentyna Halchenko-Muras, production manager of the Brevi company. According to the post authors, this is probably linked with the arrival of terrorists of the Al-Qaeda Chechen group in Kharkiv region, and the Main Directorate of Intelligence of the Ministry of Defense of Ukraine is preparing provocations on this occasion. Islamist militants allegedly plan to attack Russia's Belgorod region wearing the uniform of the Akhmat Grozny-based unit [a special unit of the Russian Guard troops, stationed in the Chechen Republic].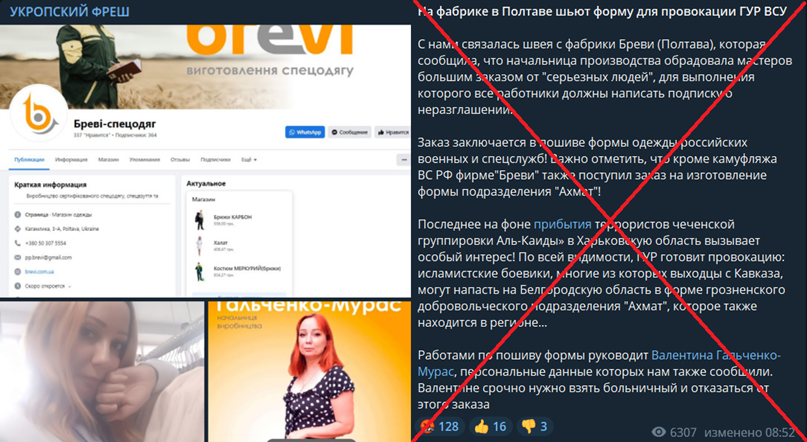 Later, the Telegram channel published another post saying that the A-TACS FG and A-TACS AU uniform [an unlicensed copy named "Attack" is used by Russia] is allegedly disappearing from the Ukrainian military surplus store although there was no demand for it until recently. To "confirm" this, they used screenshots from the websites of two military surplus stores, focusing attention on the fact that the uniform is not available. In their opinion, this is linked with preparations for mass provocations by Ukraine's military intelligence in the Russian Federation.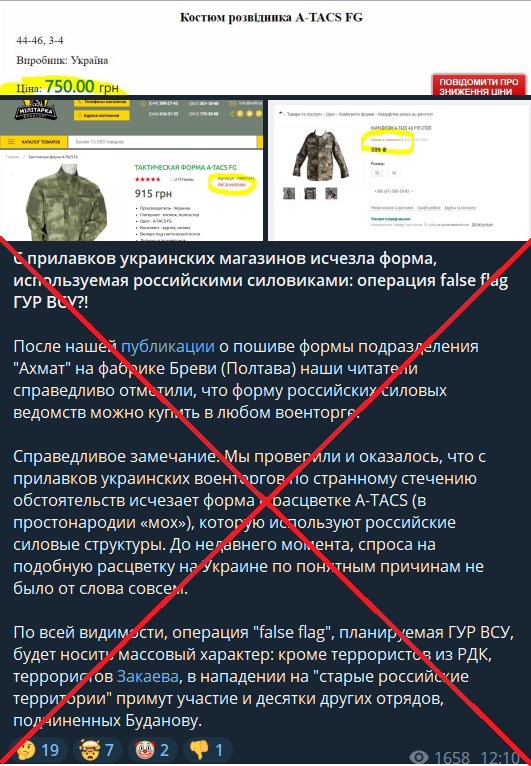 This is fake. In a comment to Ukrinform, a representative of the Brevi company said that the information regarding the order for tailoring Russian-standard uniforms is not true, and production manager Valentyna Halchenko-Muras, who allegedly informed the employees about this order, has not been working at the enterprise since the beginning of the large-scale invasion.
The Militarka military surplus store also did not confirm the information, while screenshots published in the post were taken from their website. Its representatives reported that such uniform has not been available for five years.
The Sheriff military surplus store said that the uniform is not available due to the lack of demand for it. In addition, it became even less popular when the Russians began to use it.
Propagandists often resort to creating fakes about the Main Directorate of Intelligence of the Ministry of Defense of Ukraine. Recently, they made a video forgery of the interview with intelligence chief Kyrylo Budanov and spread a fake about the "unsuccessful raid" of special forces in the rear of the Russian troops in Nova Kakhovka at the beginning of the year.
Dmytro Badrak