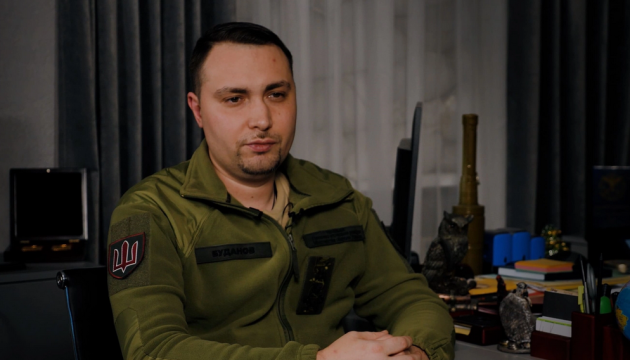 Genocide of Crimeans: Russian propagandists fabricate intel chief Budanov's video interview
Russian propagandists have combined different extracts from a video interview with the chief of the Ukrainian intelligence, Kyrylo Budanov
Recently, Russian Telegram channels, VKontakte social media pages and pro-Kremlin media outlets have spread a video, which shows Chief of the Main Intelligence Directorate at the Ukrainian Defense Ministry Kyrylo Budanov giving an interview to journalist Dmytro Komarov and speaking of the alleged plans for the physical destruction of about 3 million residents of the temporarily occupied Crimea.
It is another Russian fake. Indeed, a new edition of Dmytro Komarov's special project has recently been released, but Russian propagandists have cut and combined the two extracts related to different topics.
In his interview, the chief of the Ukrainian intelligence was answering Komarov's question about Russian war criminals and mentioned that, for some of them, physical destruction would be a just responsibility. In order to produce their fake news, Russians combined that part of the interview and the other, where Budanov emphasized that, following Ukraine's victory, there would be a rather challenging stage, in particular regarding the Ukrainian citizens who had been living under Russian occupation since 2014.
"We will have 3 million people, who had spent nine years under [the influence of] Russian propaganda. These people already have a different perception of the world," Budanov noted.
Russian propagandists are known for using fabricated videos while attempting to spread the fake news about famous figures. Earlier, Ukrinform refuted Russian video fakes related to Volodymyr Zelensky, Valerii Zaluzhnyi, and a music video by American singer Madonna.
Dmytro Badrak