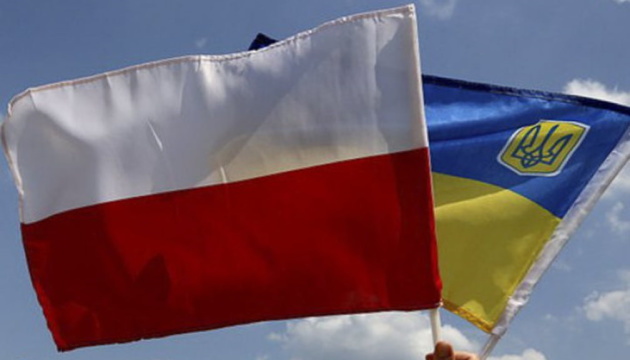 Russian fake news: Ukrainian refugee demolished monument to Poles' struggle against Nazism
Propagandists portrayed decision by Polish authorities as act of vandalism committed by Ukrainian
A Russian Telegram channel shared a post alleging that an ethnic Ukrainian working in the Polish national park Tuchola Forest (Bory Tucholskie) decided to destroy a monument with Soviet symbols. At the same time, the post says that there were no Soviet symbols on the monument, but it was erected in memory of Polish partisans who fought against Hitler's Germany.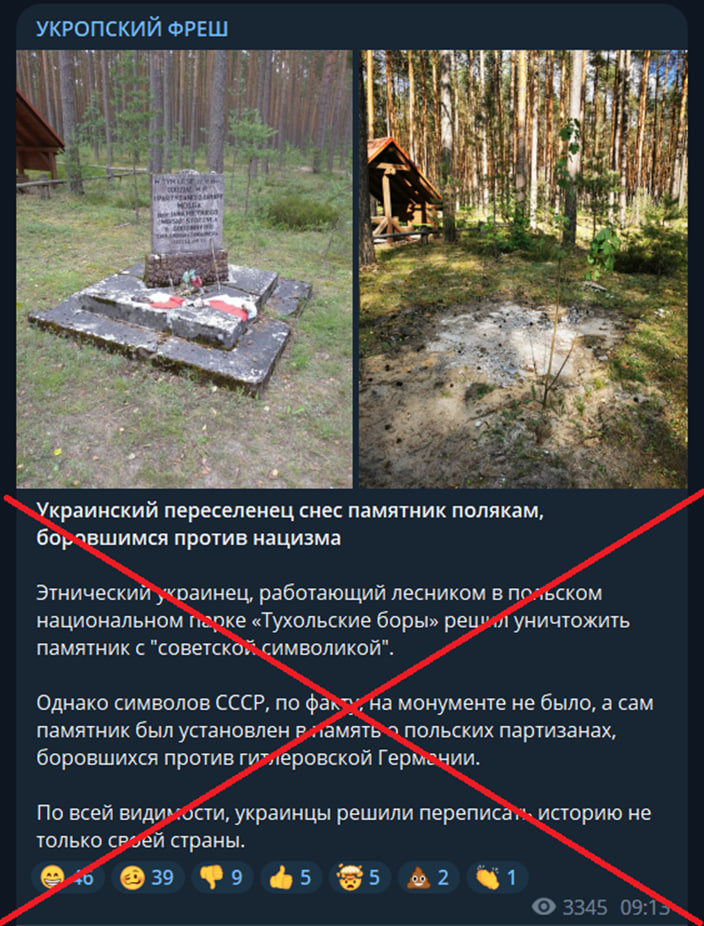 This is a false story. An image search yielded a link to the Polish website Wizjalocalna.pl, where one of the users inquired about the disappearance of the monument "to paratroopers of the Polish Army and partisans of the Volga group." It turned out that it was removed by the decision of the governor of the Pomeranian Voivodeship, Dariusz Drelich. To confirm the information in the material, an official document dated November 7, 2022 regarding the decision to demolish this memorial was attached. It states that this monument violates the law "On the prohibition of promoting communism or other totalitarian system in the names of streets, buildings and public facilities." It follows from the document that according to the conclusion of the Institute of National Remembrance of Poland, this memorial was intended to preserve the memory of members of the Polish communist underground who were under Soviet command and were not part of the Polish armed forces but, on the contrary, were engaged in gathering information for the struggle with Polish armed formations. The document emphasizes that the nationality of such partisans does not matter.
The Russians are persistently trying to quarrel the peoples of Ukraine and Poland. They have already spread fake news that Ukrainians are being kicked out of their homes in the Chernihiv and Sumy regions in order to accommodate Poles, and there will supposedly be more hours of Polish than Ukrainian in a school in the Poltava region.
Dmytro Badrak