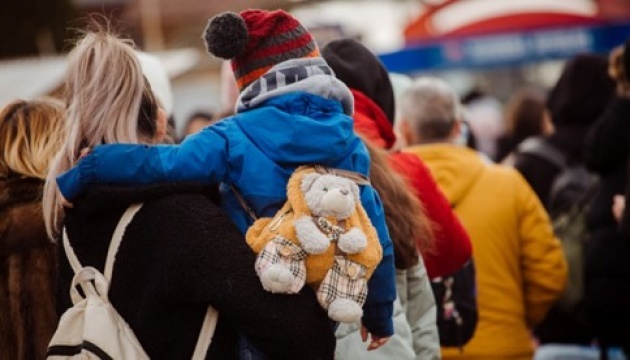 Russian fake news: Sumy, Chernihiv regions overrun with Poles, while Ukrainians driven out of homes
If Ukrainians leave the regions neighboring with Russia, it is because Russian missiles and bombs
Recently, the chairman of Russia's State Duma, Volodin, has made an anti-Ukrainian post on Telegram, claiming that Ukraine's Sumy and Chernihiv regions are allegedly being populated with Poles, while Ukrainians are being driven out of their homes in order to replace them with "immigrants loyal to the Nazis." This message was actively picked up by a number of Russia media outlets, including TASS.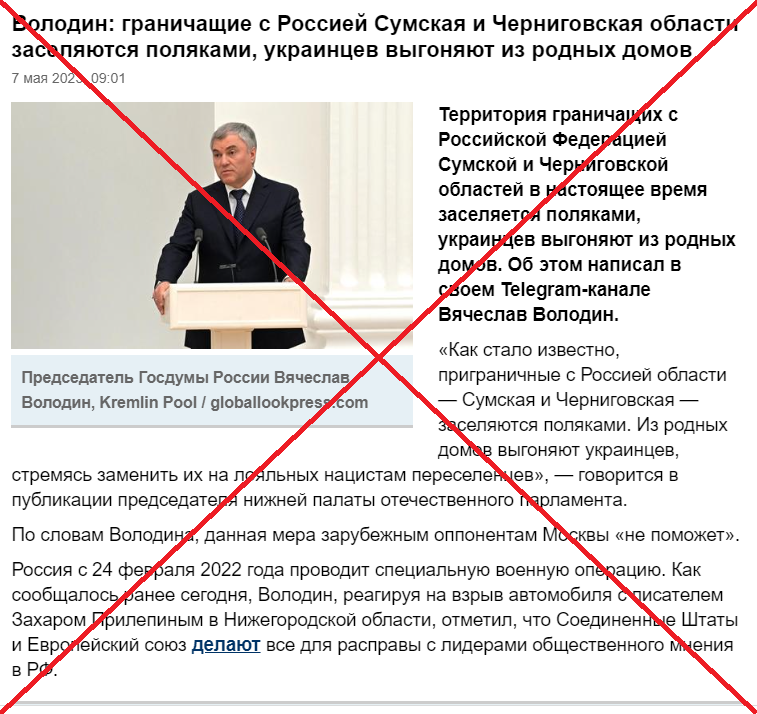 This is another Russian fake news. Firstly, with the start of the full-scale war, the number of Poles entering the territory of Ukraine reduced. The relevant statement was made by Spokesperson for the Ukrainian State Border Guard Service Andrii Demchenko in a commentary to Ukrinform. In his words, there has been no upward trend in this regard since early 2023.
Secondly, Chernihiv Regional Military Administration emphasized that such statement had been an absurd fake.
"In recent months, I haven't seen a single Pole, and Volodin's statement is completely absurd. Ukrainians are fleeing from here, because Russians are firing missiles and bombs. In recent weeks, very intense attacks have been recorded. Thus, people are trying to move to safer areas. The reason they are fleeing is exactly because Russians are trying to kill them," Head of the Department for Information Activity and Public Relations at Chernihiv Regional Military Administration Andrii Podorvan told.
As for the Sumy region, the situation is similar: Russia continues to deliberately shell peaceful communities there.
The message spread by Volodin once again confirms Russia's efforts to create public opinion about Poland's alleged occupation of Ukraine and make two nations quarrel with each other.
Earlier, Russian propagandists promoted a narrative of Ukraine's territory as "ancestral Polish lands", and added a fabricated map to the fragment of a weather forecast on a Polish TV channel, showing Ukraine's Lviv as part of Poland. Both fake news were refuted by Ukrinform.
Dmytro Badrak