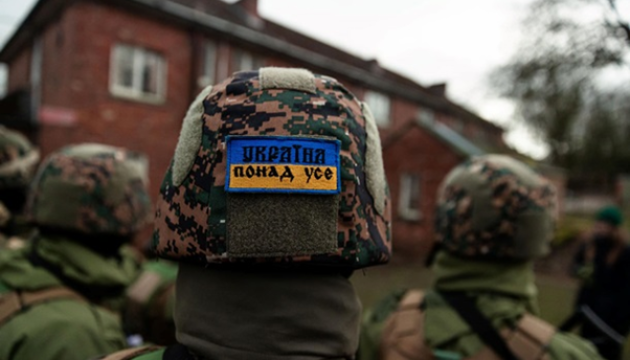 Fake video: Darts and Zaluzhny portrait
Russian propaganda created a fake TikTok account allegedly run by the Ukrainian military
One of the Russian propaganda TV shows showed a video in which allegedly Ukrainian servicemen are throwing darts at the portrait of the Commander-in-Chief of the Armed Forces of Ukraine Valeriy Zaluzhny. Propagandists also share the video on their Telegram channels.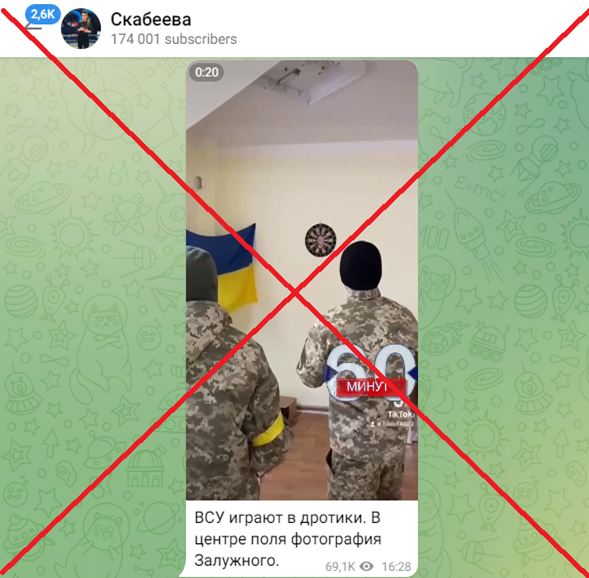 The video was taken from badofi4022 TikTok account. Videos started appearing on it only a week ago: first showing the daily life of Ukrainian soldiers and then discrediting the Ukrainian army.
The video hashtags say that the account allegedly belongs to fighters of the 128th Zakarpattia Separate Mountain Assault Brigade. But this account is fake and is not run by the fighters of this brigade. The video with Zaluzhny is a fake and part of Russia's information and psychological operation.
"This is 100% enemy information and psychological operation. This can also be seen from the video of the same account, on which our fighters speak to the President and the Commander-in-Chief about their problems with sound and strange form of presentation dubbed over," the Brigade's press service told Ukrinform.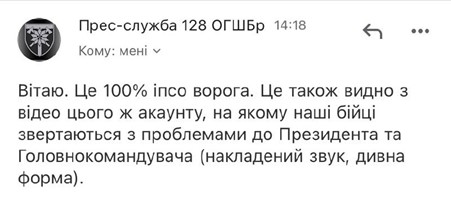 Meanwhile, the occupying army indeed has problems between soldiers and commanders. The day before, the occupiers from PMC Wagner shot the portraits of Chief of the General Staff Valery Gerasimov and General Aleksandr Lapin with a machine gun.
Earlier, Russian propagandists made up a "flash mob" of the American military against the war with Russia.
Andriy Olenin