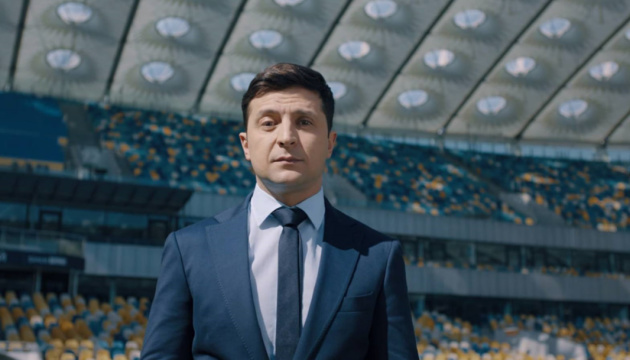 Russian video fake: Zelensky and Red Hot Chili Peppers drummer
Russian propaganda continues to forge videos with representatives of Ukrainian authorities
Russian propaganda Telegram channels, VKontakte social network groups and YouTube video hosting distributed a video in which allegedly on the stadium screen during a soccer match between the teams "Los Angeles Rams" and "Seattle Seahawks", faces of those present were pasted online on the faces of various celebrities for entertainment purposes. An old photo of Volodymyr Zelensky allegedly turned out to be there. It was paired with an online broadcast from the stadium that featured Red Hot Chili Peppers drummer Chad Smith. The video shows that this got the musician angry. Propagandists also emphasized this.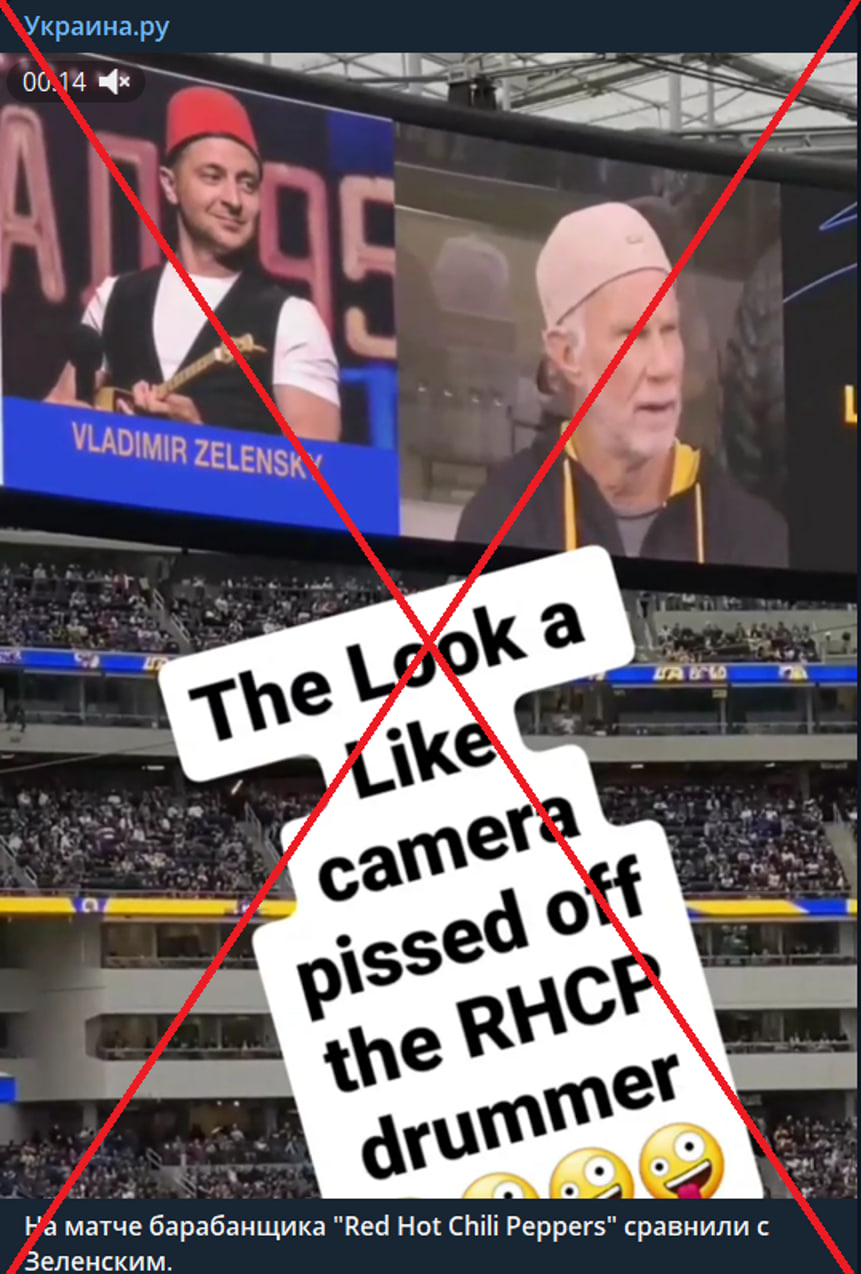 This content is a fake video. This is indicated by Google's reverse search for one of the video fragments. The video used by propagandists can be found following two links leading to TikTok, but instead of Zelensky's photo, it shows a photo of American actor Will Ferrell.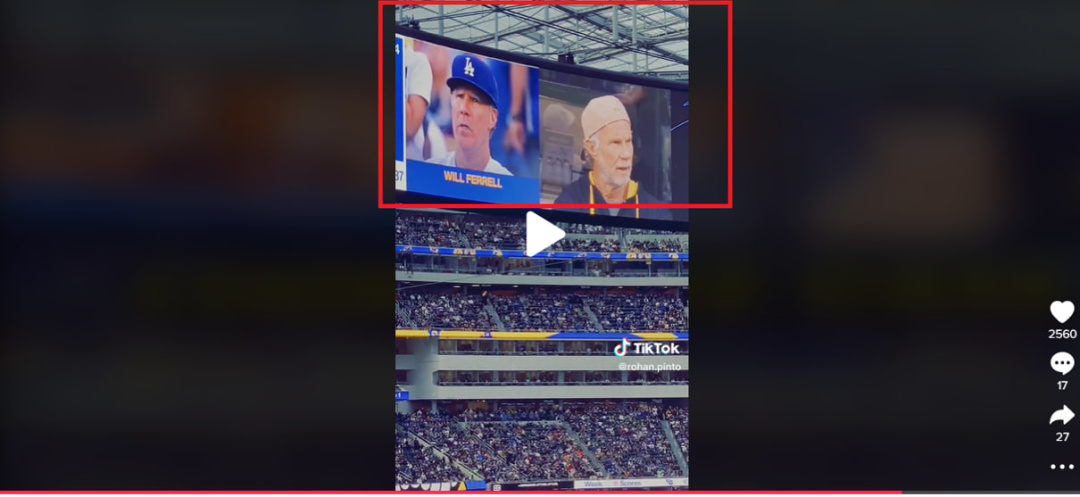 It also follows from the post that the event took place at SoFi Stadium that is located in the suburbs of Los Angeles.
YouTube search for the keywords SoFi Stadium, Los Angeles Rams, and Chad Smith yielded a video shot from a different angle. It shows that the American actor, not Volodymyr Zelensky, was depicted during the performance at the stadium, which once again confirms that the video provided by propagandists is simply a fake.

Russian propagandists repeatedly resorted to photo/video fakes, fabricating content with representatives of the Ukrainian authorities. Last week, Ukrinform refuted a fake video in which allegedly Ukrainian servicemen are throwing darts at the portrait of Commander-in-Chief of the Armed Forces of Ukraine Valeriy Zaluzhny.