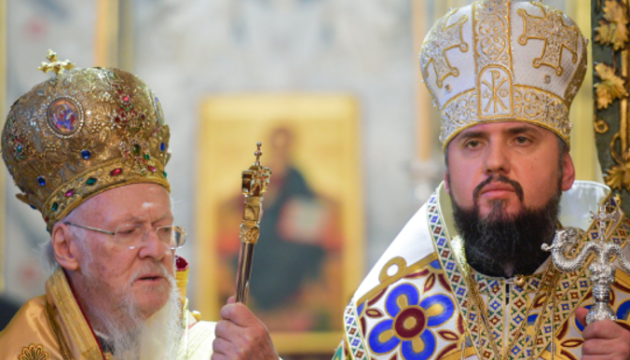 Religious deception: what Russian propaganda portrays as 'satanic rites' by Orthodox Church of Ukraine
Russia continues to discredit the Orthodox Church of Ukraine.
Two videos are circulating in the Kremlin media, z-telegram channels and on TikTok. In one video, monks are humming and shouting loudly at the church altar, and in the other, clergymen are running around the church and scattering flowers.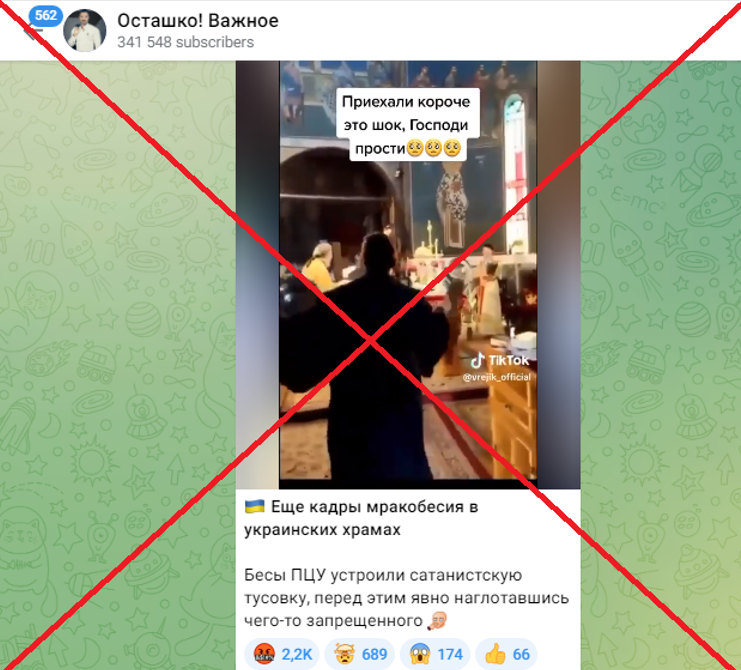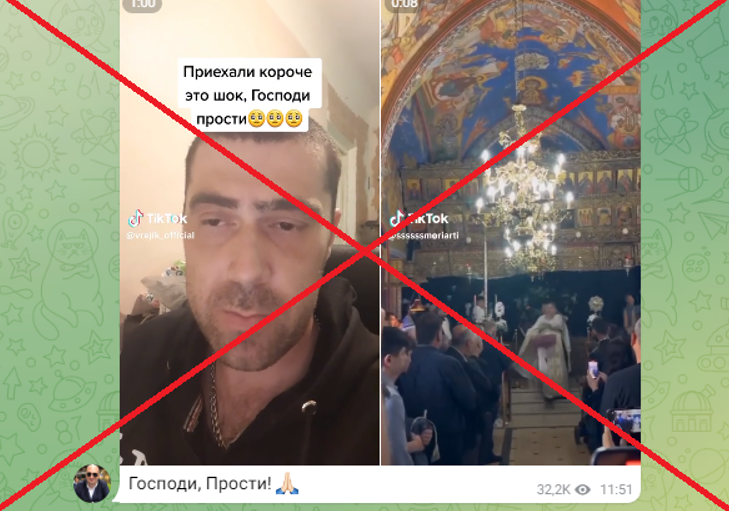 Propagandists claim that in the videos, priests of the Orthodox Church of Ukraine allegedly conduct "satanic rites" and utter blaspheme.
This is a fake. Both videos have nothing to do with Ukraine. The first video was shot in Greece. It is the tradition of the local church to make noise and shout in the temple on Holy Saturday before Easter. It symbolizes the resounding victory of Jesus Christ over the forces of evil.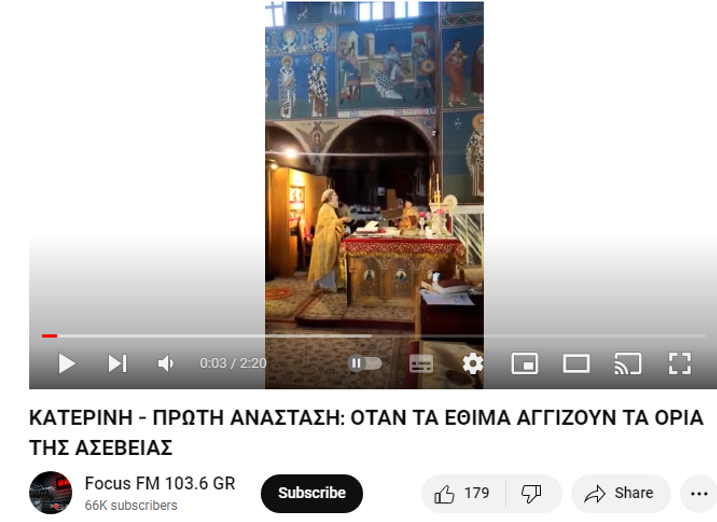 The second video was taken on Easter at the Agios Georgios Church in Paralimni, Cyprus. The name of the priest who scatters flowers in front of the parishioners is Father Iraklis. In this way, he announces the good news - about the resurrection of Jesus Christ. This is not the first time that Iraklis is running his race, which is why he became a local celebrity.
Earlier, Russian propaganda fabricated the arson of a Ukrainian Orthodox Church (Moscow Patriarchate) church in the Mykolaiv region.
Andriy Olenin