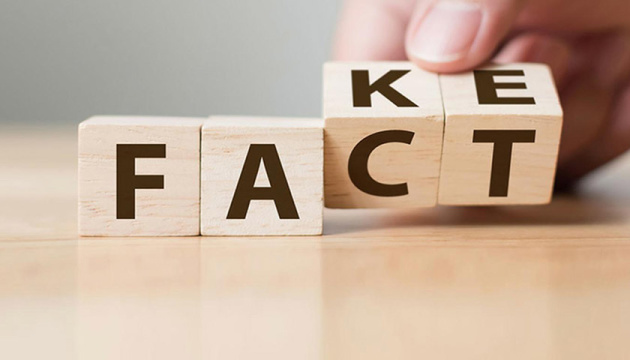 What is the "Fact Checks" section?
Ukrinform means 100% of credibility. But we not only provide verified information. We also help our readers deal with messages or news items that cause you doubt.
In particular, in this section we debunk fake news stories, first of all, Russian ones. We are focused on refuting Russian disinformation, the flow of which has increased significantly since the beginning of Russia's full-scale invasion of Ukraine.
Fact-checking is carried out by a team that was set up at Ukrinform's international department. The process kicked off with fact-checking courses for employees of the department conducted by experts from the AFP news agency, one of the world leaders in information verification, and Austria's APA news agency. Then seminars were held for other Ukrinform journalists for wider use of fact-checking tools when preparing news stories.
We now have a Fact Checks section.
We continue to keep our finger on the pulse of modern trends in the media and join international research in this area.
At the same time, the editorial policy in producing fact checks will remain independent. According to Ukrinform's charter, "the Agency carries out its activities independently of political parties and public organizations."
Our team
- Nataliia Kostina, editor-in-chief of Ukrinform's international department
- Andriy Olenin, columnist of Ukrinform's international department
- Dmytro Badrak, columnist of Ukrinform's international department
Corrections policy
It is important for us to convey only verified information. If you see an error or inaccuracy in the fact checks that we publish, you can send an email to olenin@ukrinform.com and/or badrak@ukrinform.com, clearly giving the link to the news story, the title of the news story, and a brief description of the problem. We will analyze the information you have provided and correct the error or inaccuracy if confirmed.
Encouragement to cooperate with readers
Our team is open to suggestions. Readers can send content related to Russian disinformation that they believe needs to be verified (photos, videos, articles, social media posts) to the email addresses below:
Please note that our team is focused on fact-checking. We may not respond to any opinions, beliefs or content proposed for verification if they do not have sufficient evidence.