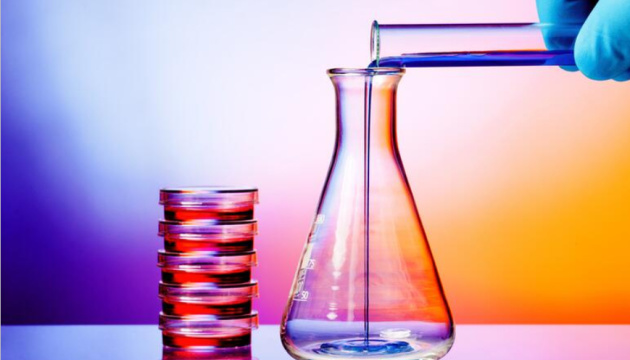 Moscovium "renamed as Ucrainum." Why not Banderium?
Russian propaganda is spreading a fake story claiming that in Ukraine, one of the chemical elements was "renamed."
Kremlin media, pro-war Telegram channels, and pro-Russian Twitter accounts are distributing photos of the periodic table of chemical elements allegedly issued in Ukraine, where one of the elements is called "Ucrainium".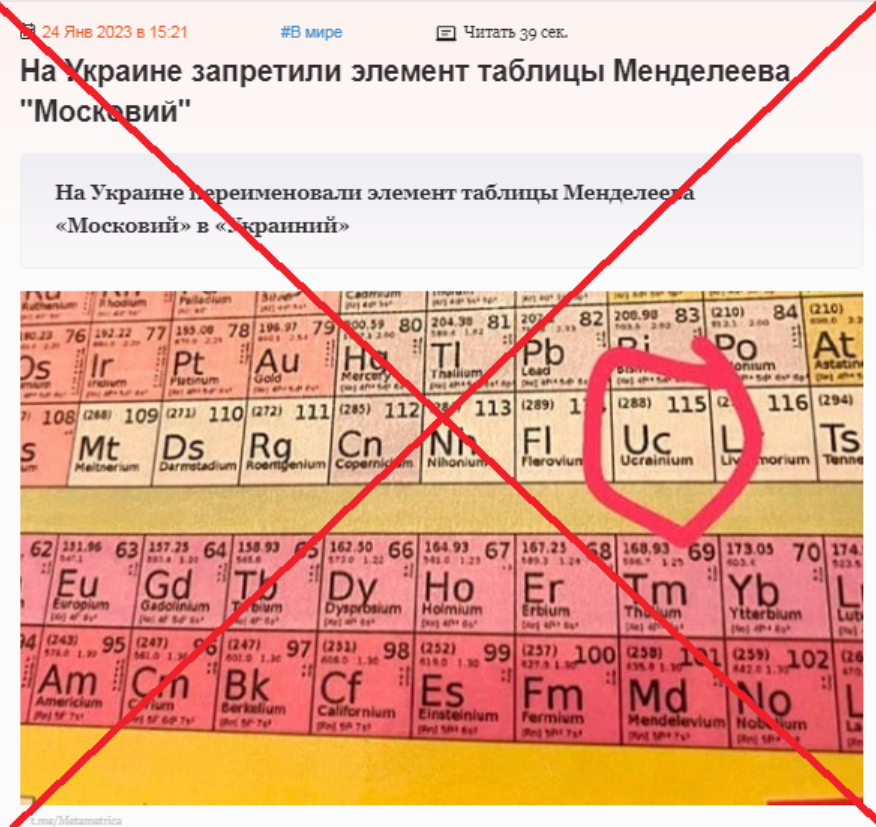 Propagandists claim that this is how the chemical element "ununpentium" was "renamed" in Ukraine, which was included in the table under No. 115 in 2016. Later, it was named "mosvocium" in honor of the region of Russia where it was first synthesized.
As evidence, they cite an Instagram story of who is claimed to be a Ukrainian woman who saw a periodic table of chemical elements on sale in an unnamed stationery store, with Element 115 being called "Ucrainium." Judging by the text, the woman is outraged, because "20 years" after finishing school, she still remembers all the chemical elements, but this one she never saw before.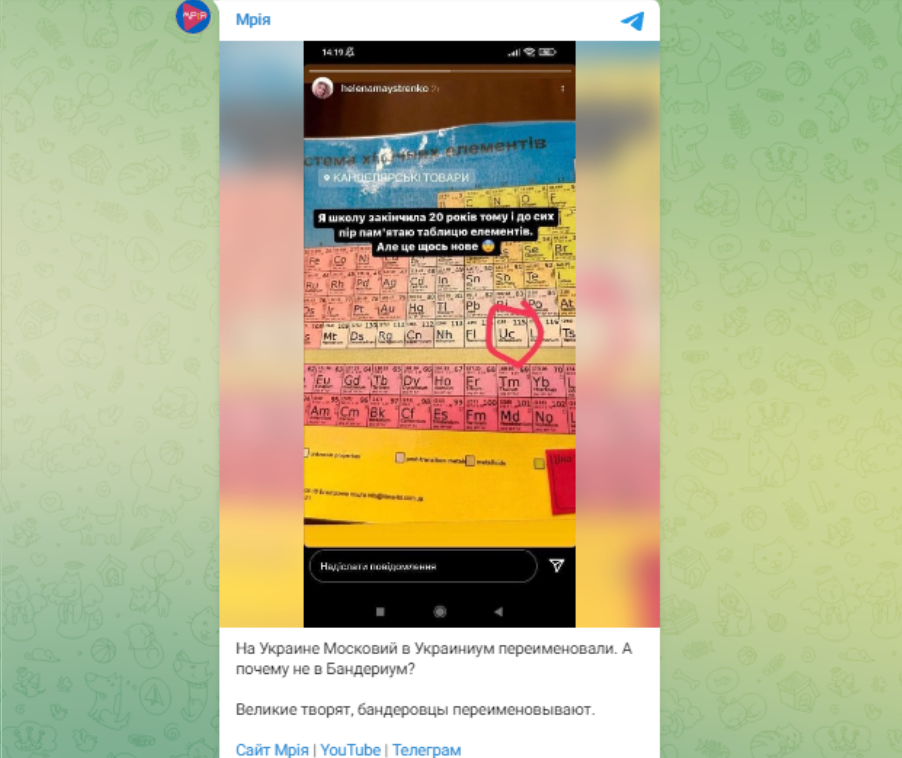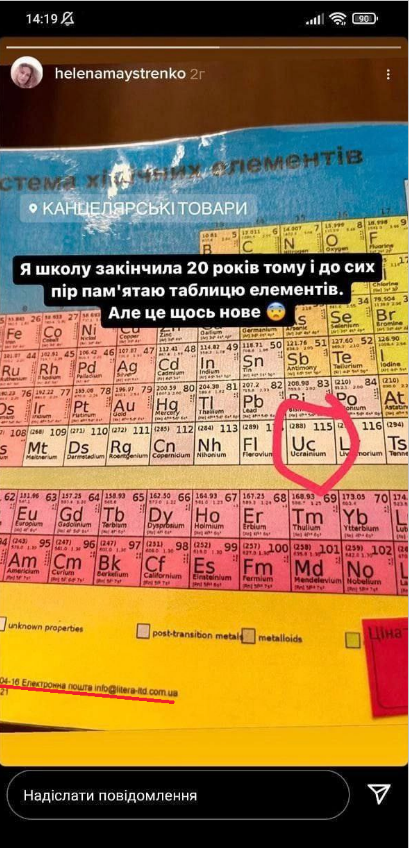 In the lower part of the table in the photo, one can see an e-mail belonging to the Litera-LTD publishing house, which specializes in publishing textbooks and teaching aids for preschoolers, schoolchildren, and students of vocational and technical education facilities. The last four digits of the phone number of the company manager is also seen.
Such a periodic system of chemical elements has never been published so the picture has been doctored. This was reported to Ukrinform by Editor-in-Chief with Litera-LTD Publishing House Olha Borodina. She said that the company had never issued a separate table of chemical elements. The periodic system is only offered in manuals for students to prepare for final exams. In addition, the table there is printed in black and white, not in color.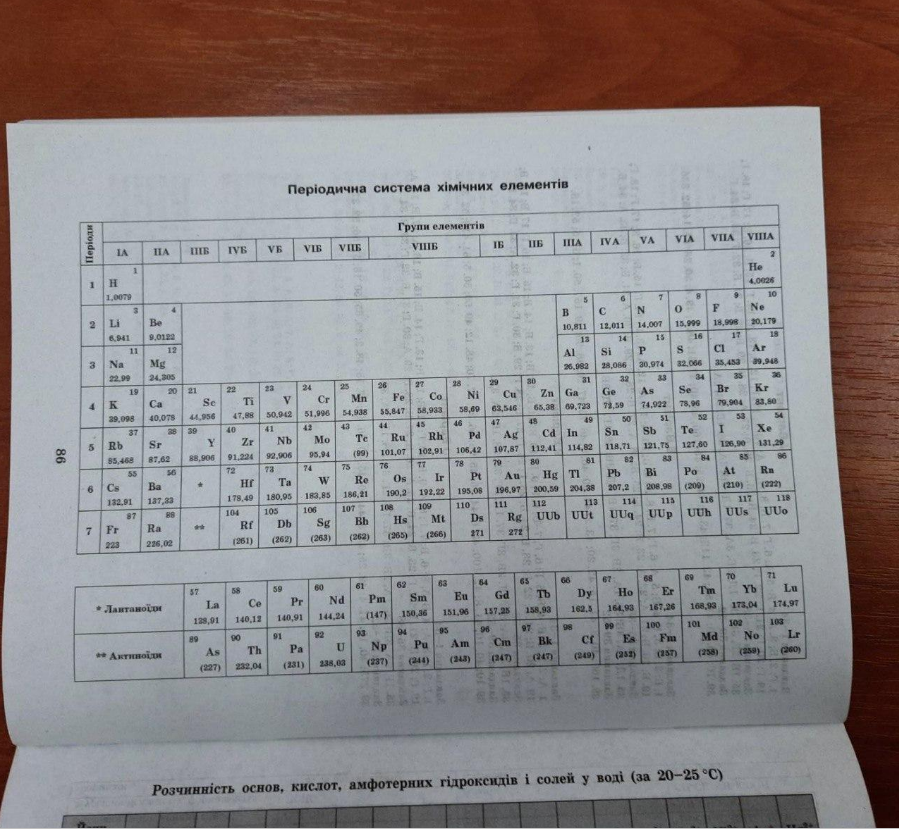 Also, Olha Borodina emphasized that the publishing house never puts managers' phone numbers in its printed products.
"We never put contact details of our online store manager on our printed products. This number is only available on our official website. They simply took the data from the site and put it there," said the editor-in-chief of Litera-LTD.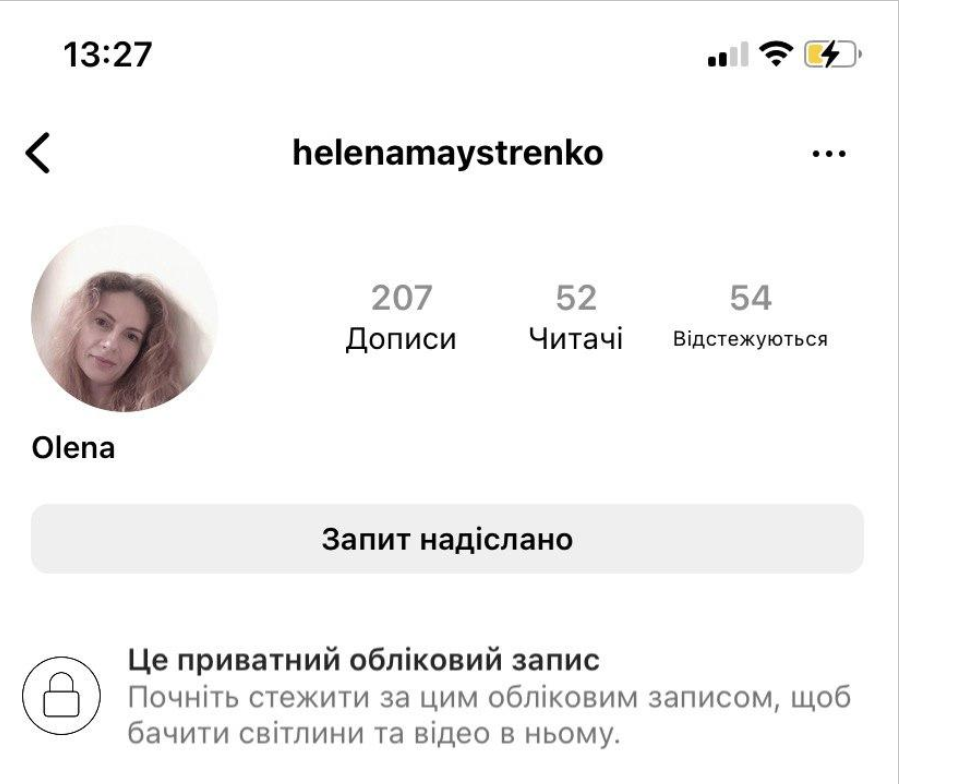 It is also unclear how the propagandists were able to see the woman's stories on Instagram because her account is currently switched to private.
Andriy Olenin