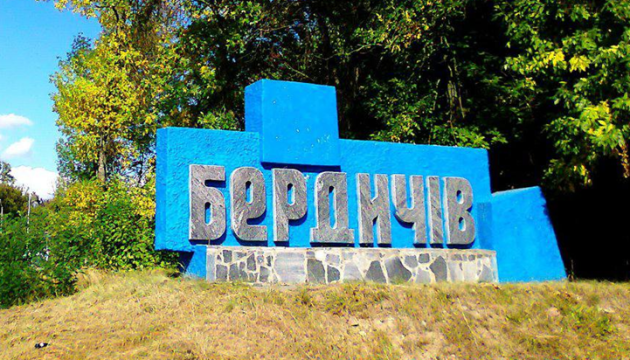 Russian propaganda fabricating fakes about "protests" in Ukraine
A rally that took place two years ago is reported as the one held just recently, while the town involved was stated falsely, too.
Russian mass media and Telegram channels are circulating a video in which pensioners and people with disabilities in Berdychiv, Zhytomyr Region, allegedly burn their utility bills in a sign of protest.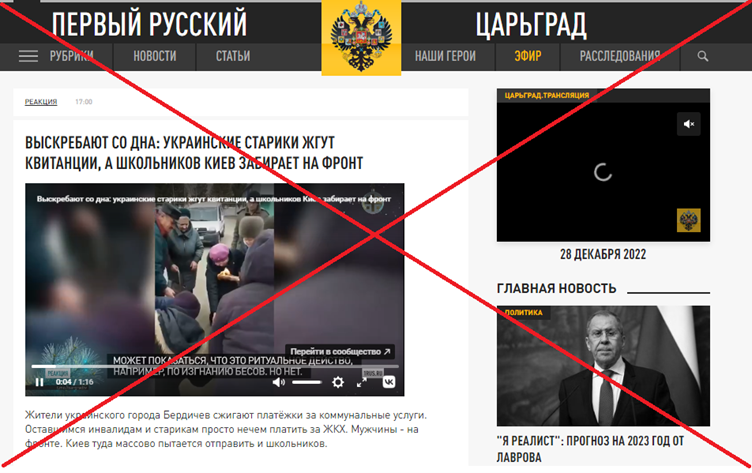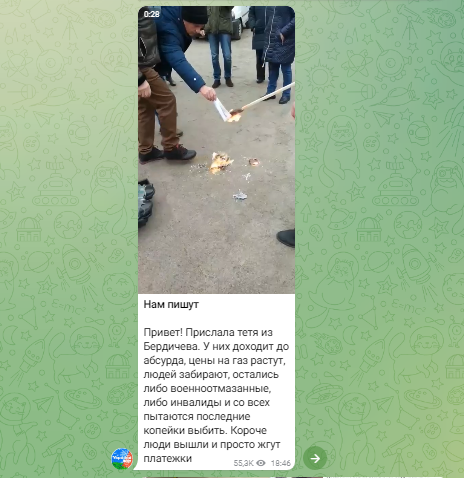 Propagandists assure that the video was shot in 2022, while people shown in the video are this way protesting the actions of Ukrainian authorities, which are raising utility costs for the population.
This is a fake story. The video was in fact shot in another settlement in Zhytomyr region - the town of Malyn. People protested against the introduction of additional payment for gas transmission, but the event happened in January 2020, not December 2022, as Russians claim. The original video can be found on the YouTube channel of the Bukvy online publication.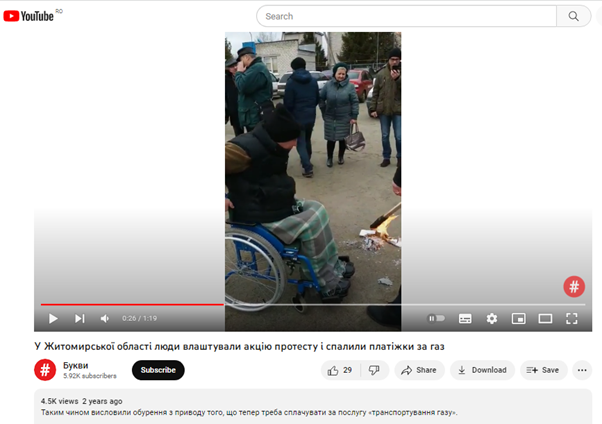 Journalists of the regional outlet Zhytomyr.info also wrote about the event at the time.
Despite the war, gas tariffs in Ukraine have not changed over the past 10 months. According to the Ministry of Finance, in December 2022, the price of gas for households remains at the level of UAH 8 per cubic meter.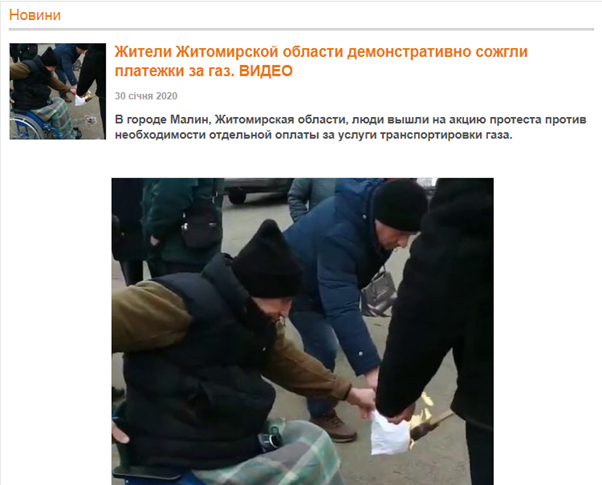 In addition, according to the resolution of the Cabinet of Ministers No. 506, during martial law, it is prohibited to cease provision of housing and utility services to the population in case of non-payment or failure to pay the bills in full.
This way, people failing to pay their bills will not face fines or penalties and neither will they be deprived of access to electricity, gas, or tap water.
Andriy Olenin