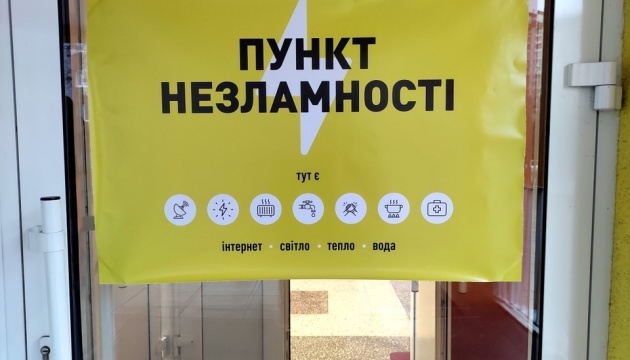 How Russian propaganda wants to compromise 'points of invincibility'
Double fake news story: Russian propagandists spread information that three people died at a "point of invincibility" in Kharkiv and that the authorities ordered the Ukrainian media to cover up the tragedy
Russian Telegram channels and the VKontakte social networking site published false information about carbon monoxide poisoning of three people at a "point of invincibility," where people can warm up or charge their phones, in Kharkiv. Moreover, they claimed that the Ukrainian media had reported about it, but the authorities allegedly ordered them to delete the news story about the tragedy. One of the news sites that allegedly wrote about it was Ukrinform.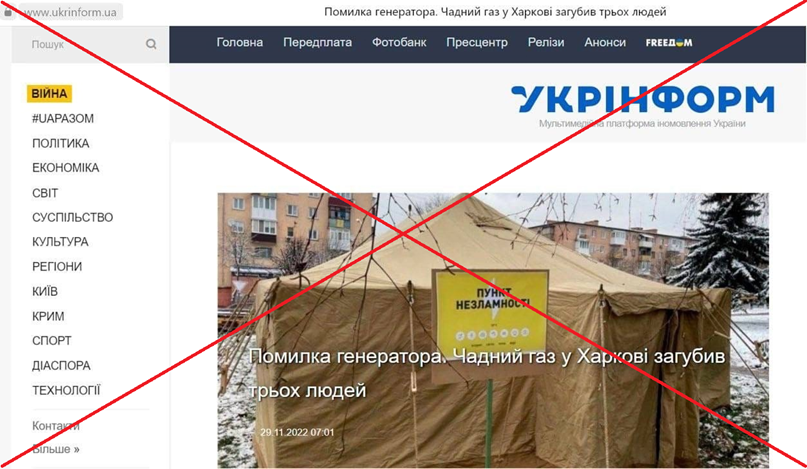 This information turned out to be false. The first thing that catches your eye is an incorrect translation. The propagandists wrote that "carbon monoxide 'zahubyv' [lost] three people in Kharkiv," which is a stylistic error because the word "zahubyty" in Ukrainian means to lose something. In addition, the news agency publishes stories about events of this type in the "Regions" section, not the "War" section.
Ukrinform editors confirmed that such information had not been published on the website of the national news agency.
The propagandists also reported that the Ukrainian independent news agency UNIAN also published the news about the death of people at a "point of invincibility" and even provided a link to their news story.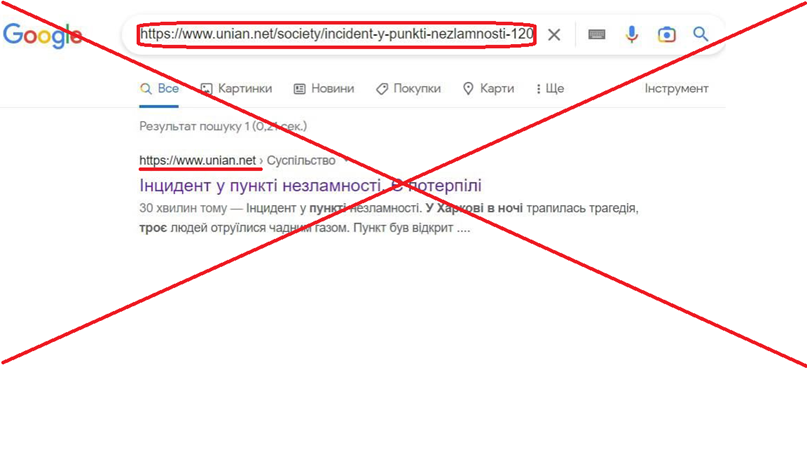 But as it follows from checking the link in the Wayback Machine digital archive, such a page does not exist. A search in the Archive.today online archive also gave no results.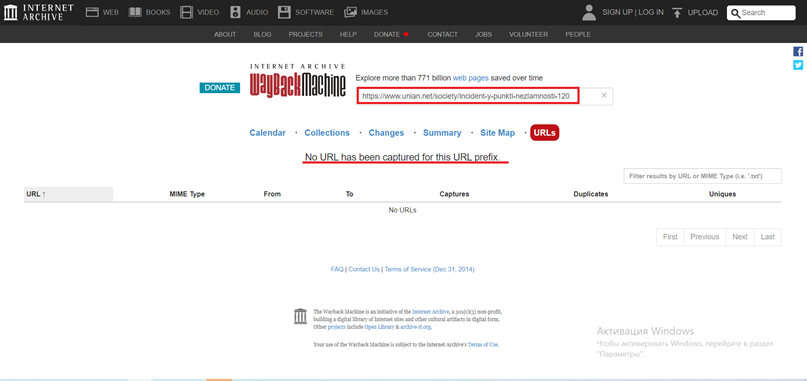 Olena Shapoval, spokeswoman for the head of the Kharkiv regional military administration, also denied the death of three people at a "point of invincibility." At the request of Ukrinform, she said that such information was false.
Ukrinform reported earlier that the Ukrainian government is holding talks on the possible purchase of thousands of Starlink terminals, which are also to be provided to "points of inviolability."
Dmytro Badrak