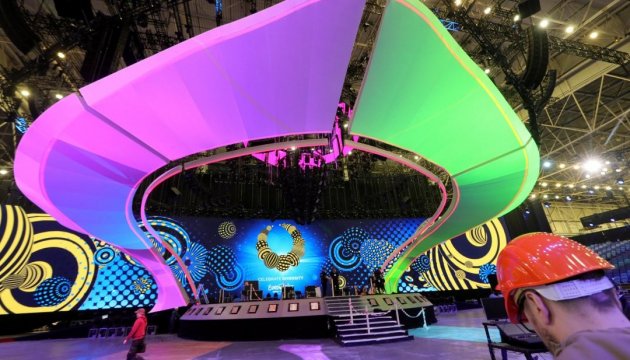 KYIV LIGHTS FESTIVAL to be held in Kyiv within Eurovision Song Contest
KYIV LIGHTS FESTIVAL, the first international festival of light and media arts, will be held in Kyiv during the period of May 12 to May 14 and will be included in the official program of events dedicated to the Eurovision Song Contest.
This has been said in the press release of KYIV LIGHTS FESTIVAL, which is available to Ukrinform.
"We are glad that we have an opportunity to join the organization of the international festival of light and media art in Kyiv. This event will attract professionals and young media artists, give impetus to the development of new technologies of visual art in Ukraine. We believe that this festival of light will be the beginning of a good tradition and will enable the people of Kyiv to see own city in a new way and attract thousands of tourists, as it already happened in many cities around the world," KLF technical director Yuriy Kostenko said.
Kontraktova Square, Poshtova Square, Mykhailivska Square and Andriivsky Descent will be the main locations of KYIV LIGHTS FESTIVAL.
Video artists from all over the world are invited to take part in 3D mapping and VJing international competition. The work of the Kyiv Lights Festival participants will be judged by an international jury. In addition to the main prize winners of the festival the public will determine a winner of the "audience award" with the help of the voting. The total prize fund of the contest amounts to UAH 125,000.
ish