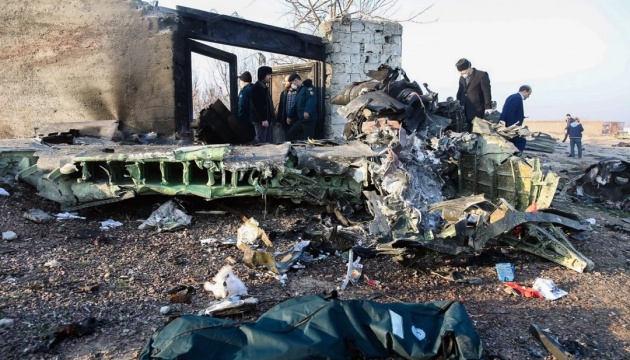 UIA plane crash: Iran assures of continued cooperation with other countries
Iran assures that it will continue to cooperate with other countries in investigating the crash of the UIA plane near Tehran.
"Civil Aviation Organization of Iran will continue reviewing different aspects of the January 8 Ukrainian plane crash within the framework of the international and national regulations. And, the Organization will also continue with cooperation with the countries involved [in the investigation]," the Civil Aviation Organization said in a statement on Wednesday, Islamic Republic News Agency reports.
Iran expects "all sides to avoid politicking the air disaster and creating obstacle to its technical and expert process."
The related officials in air defense system had not announced any warning to CAO with regard to missile actions in Tehran air traffic system, the organization added.
"Since the beginning of the air disaster, the national CAO has followed the process of clarity investigating the process which led to the air disaster in cooperation with the domestic and international bodies. All conversations have been gathered since the day of the air disaster," the statement reads.
The recording conversation along with some other documents has been given to Ukraine's legal representative based on usual working procedure followed by multinational expert delegations. However, the CAO says, any measure to leak and analyze the data like the recording which was under examination is against the air disaster investigation rules.
As reported, the foreign ministers of the five countries which citizens died in the downing of a Ukraine International Airlines plane in Iran on January 8 will meet on the sidelines of the Munich Security Conference on February 14-16.
A Ukraine International Airlines plane (Flight PS752) heading from Tehran to Kyiv crashed shortly after taking off from the Imam Khomeini International Airport at about 06:00 Tehran time (04:30 Kyiv time) on Wednesday, January 8. There were 176 people on board – nine crew members (all Ukrainians) and 167 passengers (citizens of Ukraine, Iran, Canada, Sweden, Afghanistan, Germany, and the UK).
On January 11, Iran admitted that its military had accidentally shot down the Ukrainian passenger jet. Iran's Islamic Revolutionary Guard Corps (IRGC) accepted full responsibility for the downing of the Ukrainian airliner.
ol