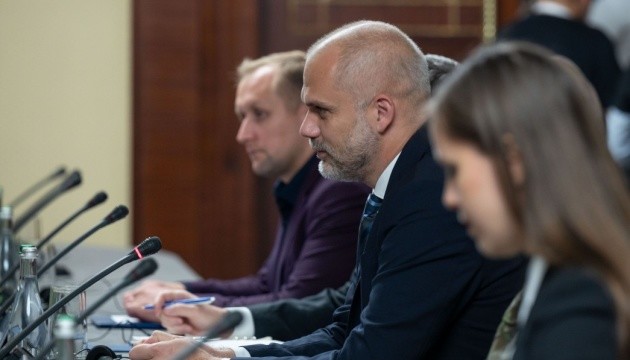 Industrial cooperation with Ukraine much stronger than politics – Slovak defense minister
Slovak Defense Minister Martin Sklenar has said that industrial cooperation with Ukraine will continue, because the ties between the two countries are much stronger than politics.
Sklenar said this to journalists on the sidelines of the First International Defense Industries Forum, according to an Ukrinform correspondent.
He noted the fact that the Slovak people have been supporting their country's Euro-Atlantic integration for the past 30 years.
"This has been our orientation since Slovakia became independent. Our goal was to be part of the European Union and NATO and use the advantages and opportunities that this gives us. I am sure that people understand this and will vote for it," Sklenar said.
"In any case, there is the support we have already provided to Ukraine, there are specific donations, but there is also industrial cooperation, which will continue, because the ties are much stronger than just politics," the minister added.
The Slovak opposition party Smer-SD, led by former Prime Minister Robert Fico, is not leading the polls for the first time ahead of the September 30 elections.
Fico previously opposed military aid to Ukraine and called for a diplomatic solution to the full-scale war Moscow has been waging against Ukraine since late February 2022.
Photo: Office of the President of Ukraine