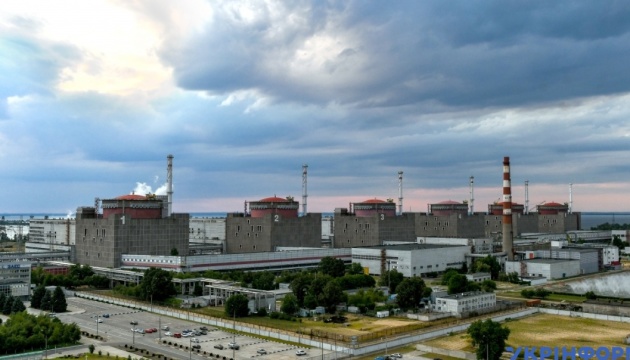 Greenpeace warns of deteriorating safety situation at ZNPP
International regulators are unable to properly monitor safety at the Russian-occupied Zaporizhzhia nuclear power plant, Greenpeace warns.
The Guardian reported this, Ukrinform saw.
Greenpeace's ad hoc panel has concluded that the International Atomic Energy Agency (IAEA) has too few inspectors at Europe's largest nuclear power plant - four - and that there are too many restrictions on their access.
Greenpeace's conclusion claims that the IAEA is "unable to meet its mandate requirements" but the agency's leadership is not ready to admit this publicly, and as a result, what it describes as Russia's violation of security principles is not made public.
As Ukrinform reported, Energy Minister German Galushchenko met with IAEA Director General Rafael Grossi, where he stated that Ukraine needs the support of the international community in restoring the functioning of ZNPP after it is returned to the control of the legitimate Ukrainian operator. The presence of IAEA missions at Ukrainian NPPs plays a special role in this context.
During the meeting, the Minister of Energy of Ukraine emphasized that Russia ignores any IAEA recommendations on de-occupation of ZNPP and does not take into account the presence of the agency's representatives at the plant. He also noted that due to the occupation, ZNPP has not been in operation for over a year.