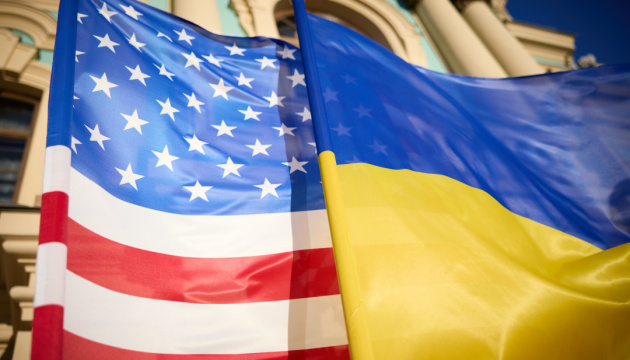 Ukraine, U.S. energy chiefs talk cooperation in nuclear industry, ensuring nuclear and radiation safety
The energy chiefs of Ukraine and the USA discussed cooperation in the nuclear industry and ensuring nuclear and radiation safety.
Minister of Energy Herman Galushchenko of Ukraine held a meeting with his U.S. counterpart Jennifer Granholm within the framework of the 67th session of the IAEA General Conference in Vienna.
The parties discussed cooperation to strengthen Ukraine's energy security and independence in the face of Russian military aggression.
In this context, Herman Galushchenko noted the significant importance of the development by Westinghouse Electric Sweden AB with the participation of specialists from NAEC Energoatom of a new type of fuel for VVER-440 rectors. Previously, reactors of this type could run only on Russian-produced fuel. The minister emphasized that the joint project means the end of the Russian monopoly on the nuclear fuel market and opens the door to the introduction of sanctions against the nuclear industry of the aggressor power.
The head of the Ministry of Energy also noted the importance of deepening cooperation with American companies in the development and implementation of technologies for small modular reactors.
The parties discussed the current situation at the Russian-occupied Zaporizhzhia NPP and the need to develop mechanisms to ensure nuclear and radiation safety after its de-occupation.
The head of the Ministry of Energy also informed his counterpart about the current state of the energy system in Ukraine and preparations for the heating season. He emphasized that the enemy continues to attack the Ukrainian energy infrastructure, adding that in winter, these attacks will become even more intense.
In preparation for winter, Ukrainian underground gas storages are being filled with gas. In particular, European traders actively use the capacities of Ukrainian USFs. Herman Galushchenko emphasized that the use of Ukrainian capacities by foreign companies for gas storage is a significant contribution to the energy security of the entire European continent.