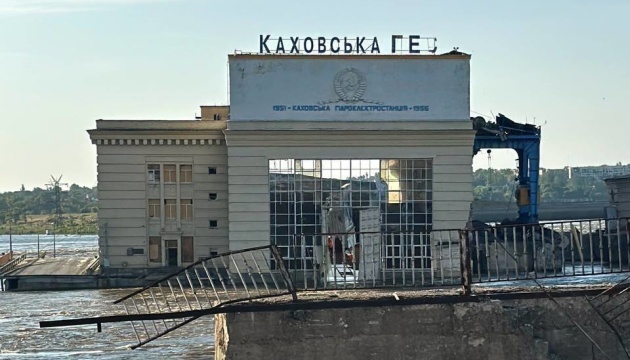 Zelensky: Canada will help restore Kakhovka HPP
Canada will help Ukraine restore Kakhovka HPP and reconstruct Kaniv HPP.
President of Ukraine Volodymyr Zelensky said this in his evening address.
"We have reached economic agreements with both governments and businesses," he noted.
Zelensky added that a decision on a free trade area with Canada was made and memorandum on energy cooperation was signed in Washington.
"An agreement was reached in Ottawa to rebuild Kakhovka HPP and reconstruct Kaniv HPP," the Head of State said.
He pointed to an obvious interest of large companies in the US and Canada to work in Ukraine.
At the same time, there is mutual understanding with defense companies at the level of the Ministry of Strategic Industries.
Zelensky also thanked the Government of Canada for its readiness to allocate funding for the Holodomor Genocide Museum to complete its construction.
"It is symbolic that Canada will be the one to support Ukraine in preserving its historical memory. Thank you, Canada!" President said.
Photo: United24media