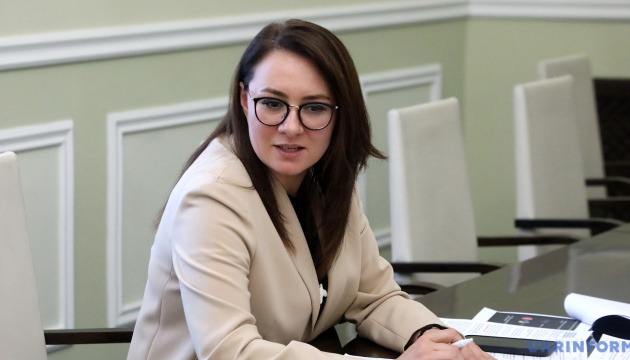 Ukraine files WTO lawsuits against three countries over ban on agri-imports
In accordance with the WTO's dispute settlement procedure, Ukraine has requested consultations with Slovakia, Poland, and Hungary within the WTO.
First Deputy Prime Minister of Ukraine - Minister of Economy Yulia Svyrydenko announced this, Ukrinform reports citing the Ministry of Economy.
"It is crucial for us to prove that individual member states cannot ban imports of Ukrainian goods. That is why we are filing lawsuits against them in the WTO. At the same time, we hope that these countries will lift their restrictions, and we will not have to settle the matter in courts for a long time. We need solidarity with them and protection of farmers' interests," Svyrydenko explained.
She expressed hope that the steps taken by Ukraine and the pressure exerted by the European Commission (EC) and other member states would help restore normal trade between Ukraine and its neighboring countries.
According to the deputy prime minister, as a result of the unilateral ban on imports of Ukrainian agricultural products by Poland, Slovakia, and Hungary, Ukrainian exporters have already suffered and continue to suffer significant losses due to downtime, additional costs, and the inability to fulfill foreign trade agreements.
"Ukraine sees this as a violation by the three EU countries of their international obligations. Also, the Ukrainian side believes that unilateral actions of the EU member states in the field of trade are unacceptable. All member states of the bloc should coordinate and harmonize trade policy, as it is the exclusive competence of the EU," the Ministry of Economy said.
As reported, on September 15, 2023, the EC announced that due to the work of the Coordination Platform and temporary measures, market distortions in the five member states bordering Ukraine have been eliminated. In this regard, the EC decided not to extend its decision to ban the import of goods from Ukraine. At the same time, the EC noted that Ukraine should take measures to prevent any market distortions in neighboring member states.
On September 15, 2023, Slovakia, Poland, and Hungary unilaterally imposed a national ban on imports of agricultural goods from Ukraine.