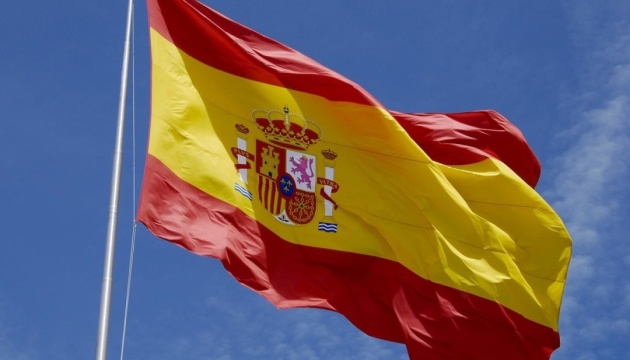 EU countries' unilateral actions unlawful - Spanish EU Presidency
Agriculture ministers meeting formally in Brussels will hear the European Commission's (EC) position on the decision of certain EU member states to restrict imports of Ukrainian grain to their markets. The Spanish EU Presidency believes that such unilateral actions by these states are illegal.
Spanish Minister of Agriculture, Fisheries and Food Luis Planas Puchades stated this in Brussels today before the EU Council of Ministers, an Ukrinform correspondent reports.
If any EU member state takes unilateral actions and restricts access to the single market, it is illegal. But it is the EC that should draw conclusions, the Spanish minister said.
He noted that the EU countries should be guided by at least four key principles when considering this situation. The first of which is support and solidarity with Ukraine and the Ukrainian people. It is not only about revenues to the Ukrainian budget but also about global food security.
The second principle is condemnation of Russia's actions, which withdrew from the Black Sea Grain Agreement and continues military attacks against Odesa and other Ukrainian ports to interrupt Ukrainian grain exports. According to the minister, Russia's actions are the root cause of the problems faced by Europe and the entire world.
The third principle is to support the efforts of the EC, which is doing a good job to find alternative ways to transport Ukrainian grain to the world market through solidarity lanes, he emphasized.
The official noted that the fourth principle is to maintain the unity of the EU and to ensure transparency and coordination of efforts of the member states in the single market.
During the meeting of the Coordination Platform with the participation of Ukraine and the five countries concerned, it was agreed not to continue blocking exports to the five member states. The parties agreed to maintain the transportation of Ukrainian grain, given Ukraine's intention to take measures, if necessary, to prevent a repeat effect on these five countries, the minister recalled.
He pointed out that unilateral actions by certain EU countries are a serious problem.
The EU should not lose focus. This focus is Ukraine, its support, and an attempt to deter Russia's criminal and unjustified aggression against Ukraine. The EU also needs to be very clear about food security and exports from Ukraine. Ukraine needs help delivering its products. This is necessary not only for the EU but also for the rest of the world, Luis Planas Puchades added.
As reported, in May 2023, the EC banned imports of wheat, corn, rapeseed, and sunflower from Ukraine to Bulgaria, Hungary, Poland, Slovakia, and Romania at the insistence of these countries. On June 5, the ban was extended until September 15, 2023.
On September 15, the EC announced that the EU would not extend temporary restrictions on Ukrainian grain exports to five neighboring countries.
Poland, Hungary, and Slovakia announced their intention to further block imports of Ukrainian agri-products.