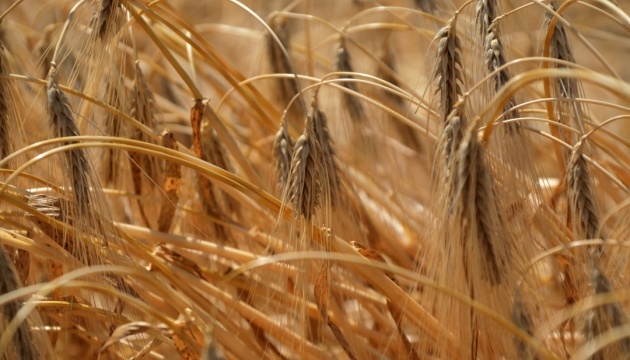 Ukrainian grain exports should be resolved according to EU market rules - Finnish official
The issue of grain exports from Ukraine to five neighboring EU member states should be resolved in the spirit of solidarity, according to the rules of the EU market and in compliance with international trade law.
Finnish Minister of Agriculture and Forestry Sari Essayah stated this today in Brussels before the EU's Agriculture and Fisheries Council, an Ukrinform correspondent reports.
Today agricultural trade, including Ukrainian grain exports, will be discussed. It is very important that the solidarity lanes remain open. There are challenges in neighboring countries, but they need to be addressed in a way that respects internal market rules and international trade rules, the representative of the Finnish government said.
She emphasized that to solve the Ukrainian grain issue, one should always see the bigger picture, as Ukrainian grain exports are very important for the whole world. It is about global food security, and these revenues are very important for Ukraine, which is under aggressive attack from Russia.
In this situation it is necessary to respect international obligations and internal rules in the EU, Sari Essayah stated, answering questions about Ukraine's intention to resolve the issue of grain exports under WTO rules.
As reported, in May 2023, the European Commission (EC) banned imports of wheat, corn, rapeseed, and sunflower from Ukraine to Bulgaria, Hungary, Poland, Slovakia, and Romania at the insistence of these countries. On June 5, the ban was extended until September 15, 2023.
On September 15, the EC announced that the EU would not extend temporary restrictions on Ukrainian grain exports to five neighboring countries.
Poland, Hungary, and Slovakia announced their intention to further block imports of Ukrainian agricultural products.