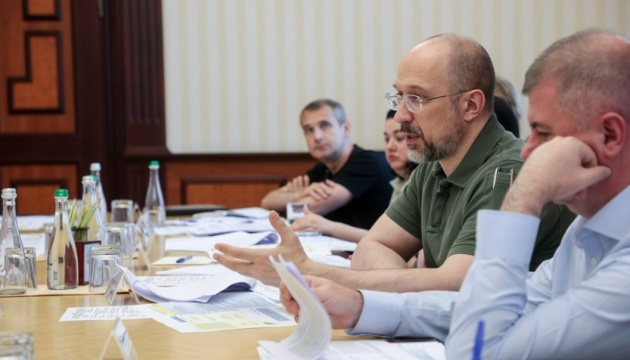 Shmyhal instructs ministries to assess damages caused by Russian aggression to Ukraine
Prime Minister Denys Shmyhal held a meeting with relevant ministries and instructed to assess damages to Ukraine caused by Russian aggression.
"Russia must compensate for all the damages caused by the war. We coordinate the work so that it is inevitable for the aggressor. During the meeting with the Ministry of Justice, the Ministry of Infrastructure, the Ministry of Reintegration, I heard information about the structure and classification of the damages that will be offered to international partners," the Head of Government posted on Telegram.
According to him, the priority is a people-centered approach. The task is to take into account all possible losses of each citizen as much as possible. The authorities also pay attention to damages to the economy, human capital, and enterprises both at the state level and at the community level.
The participants discussed the functioning and filling the relevant registers. All data are recorded by various bodies and will interact with the International Register of Damage which was created at the summit of the Council of Europe in May.
"Following the meeting, I gave the necessary instructions to the responsible ministries. We will make Russia pay for everything," the Prime Minister emphasized.
As reported, at the beginning of the year, the Head of Government noted that the damages caused to Ukraine as a result of the war exceeded 700 billion dollars, and the need for reconstruction was growing. He is confident that this amount will be much higher because Russia's attacks on infrastructure continue.