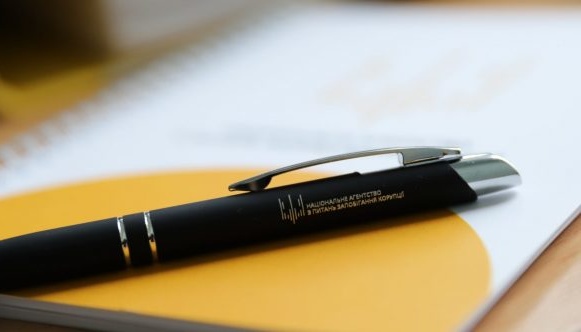 NACP invites heads of int'l companies operating in Russia to visit Ukraine
Ukraine's National Agency on Corruption Prevention (NACP) has sent letters to companies listed as international war sponsors, inviting their executives to visit Ukraine to see the consequences of Russian war of aggression with their own eyes and discuss the withdrawal of their businesses from Russia.
According to Ukrinform, the NACP reported this.
"If someone thinks that the war is somewhere far away, it is not. This war affects everyone, and the whole world feels its consequences. We want to demonstrate to international business where exactly the taxes they pay to the terrorist state go. That is why we invite the management of companies from the list of war sponsors to Ukraine. We are ready to demonstrate the horror that Russia has brought to our land and continues to do so," NACP head Oleksandr Novikov said.
The appeal also states that the NACP is open to dialogue on the strategies of the companies on the list of war sponsors to withdraw from Russia.
The NACP hopes to hear relevant public statements from companies condemning Russian war of aggression against Ukraine, and to see corporate decisions on business activities in Russia (e.g., reduction of activities or withdrawal from the market).
The NACP notes that this initiative is fully in line with the UN Guiding Principles on Business and Human Rights, which responsible businesses must adhere to (Principle 18).
To assess human rights risks, business enterprises must, among other things, engage in meaningful consultation with potentially affected groups and other relevant stakeholders.
The NACP reminded that the list of international sponsors of Russia's war on the War and Sanctions portal is a tool introduced by the NACP to encourage international companies that continue to operate in Russia, pay taxes there, and support the aggressor's troops with goods and services (as in the case of preferential bank loans to the Russian military) to leave Russia. All this creates the illusion of "normal" cooperation with the aggressor in the eyes of the international community.
When compiling the list, the NACP refers to the standards of the Organization for Economic Cooperation and Development (OECD) on responsible business conduct. Financing the aggressor country completely contradicts them.
As Ukrinform reported, the list of war sponsors includes 31 international companies, most of them Chinese.