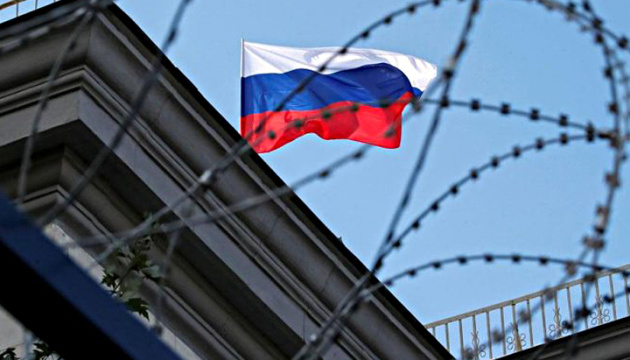 McFaul–Yermak group to present list of sanctions to limit production of drones in Russia
The Yermak-McFaul international working group on sanctions against Russia will soon present a document with sanctions proposals to prevent supplies of equipment necessary for the production of UAVs to the Russian Federation.
"I was at the front with the President. I heard from the military about the problems posed by Russian UAVs, in particular – Lancet combat and Orlan reconnaissance drones. This is a threat that we have no right to ignore. I took it into account. While building up Ukrainian strike capabilities, we must do our utmost to limit Russian ones," Head of the President's Office Andriy Yermak posted on Telegram.
As noted, Lancet is one of the main combat units that the enemy uses at the front against Ukrainian armored vehicles, air defense systems, radars, and other equipment. "Just like other products of the ZALA AERO company. Orlan is a scout that detects positions and spots fire," Yermak wrote.
According to him, Ukrainian specialists have been examining these UAVs for a long time, making meaningful files that are shared with partners. In addition, intelligence studies Russian methods of circumventing sanctions, and this data are also shared with partners.
"Sanctions have already been imposed on Aleksandr Zakharov, the owner and designer of ZALA AERO. So far, Ukrainian sanctions have been imposed, but we are working to ensure that he falls under the sanctions of our partners. In addition, Ukrainian, European, American, and Australian restrictions have been imposed on TSST LLC – the main legal entity of ZALA AERO. There will be other Ukrainian sanctions," Yermak wrote.
He noted that Lancet UAV contains at least 19 foreign electronic components, including Western ones. There are a lot of them in Orlan UAV also.
"Together with the governments of our partners, we are already working and will intensify our work against component manufacturers, as well as companies that supply them to circumvent sanctions restrictions. The McFaul–Yermak group will soon present a document with specific sanctions proposals to prevent the supply of microelectronics, machine tools and other equipment, necessary for the production of UAVs, as well as chemicals and other materials," said the Head of the President's Office.
In addition, according to Yermak, work is underway in the area of Russian EW systems and radars, the production of which depends on foreign components, and this is important for the offensive.
"The proposals of the McFaul–Yermak group on restrictions on Russian weapons, including UAVs, were taken into account in all recent key sanctions packages of our partners," he added.