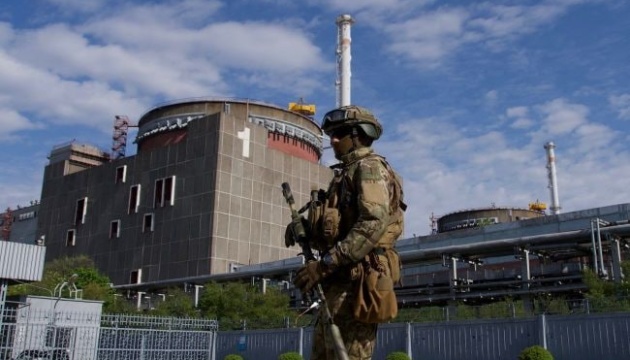 Ukraine's nuclear watchdog slams IAEA position on ZNPP
Ukraine would like the IAEA to be more critical of the actions of the Russian invaders at the Zaporizhzhia Nuclear Power Plant (ZNPP).
Oleh Korikov, the acting head of Ukraine's State Nuclear Regulatory Inspectorate and chief state inspector for nuclear and radiation safety, said this on national television, according to an Ukrinform correspondent.
"All this is actually happening before the eyes of the IAEA, which is permanently present at the station. We would like the IAEA to assess the illegal actions that harm security and that are taking place contrary to internationally recognized safety requirements. We would like to see at least a more critical position from the IAEA," Korikov said.
He noted that recently, due to the actions of invaders at the station, the security system at nuclear reactor No. 4 had been breached.
"The integrity of one of the barriers to the spread of radiation into the environment has been breached. That is, the primary circuit is water that washes the nuclear fuel. It appeared in the secondary circuit, which should go to the production of electricity in the turbogenerator," Korikov said.
Earlier reports said that the Russian occupiers, after putting ZNPP's nuclear reactor No. 4 into the hot shutdown mode, had cooled down the station's nuclear reactor No. 5.