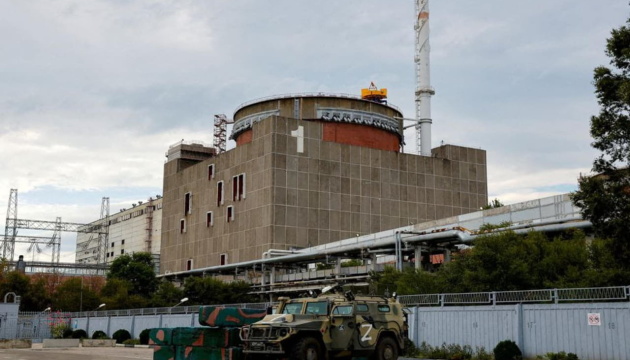 Invaders prevent ZNPP unit 5 from going into cold shutdown
Russian invaders do not allow Ukrainian personnel of Zaporizhzhia nuclear power plant (ZNPP) to transfer power unit No. 5 to the cold shutdown state, as provided for by the SNRIU (State Nuclear Regulatory Inspectorate of Ukraine) order of June 8, 2023.
According to Ukrinform, SNRIU reported this.
"I hope that during his next visit to ZNPP, IAEA Director General Rafael Grossi will be able to influence Russian occupiers and convince them of the need to put unit 5 into a cold shutdown. Obstruction by Russian invaders is nothing more than another nuclear blackmail. This is happening after they blew up Kakhovka HPP, which actually led to the disappearance of the Kakhovka reservoir and aggravation of the issue of water supply to ZNPP", SNRIU's acting chairman Oleh Korikov said.
It is noted that IAEA experts also emphasize the importance of access to Zaporizhzhia thermal power station, as well as its drainage canal to ZNPP cooling pond, to better assess the situation with NPP's water reserves.
As Ukrinform reported, IAEA Director General Rafael Grossi said on June 7 that he would lead a mission to visit ZNPP after Russians blew up Kakhovka dam.
On June 8, 2023, SNRIU issued an order to state enterprise Energoatom to restrict the operation of ZNPP unit 5 as an object of state supervision and put it into a cold shutdown state.