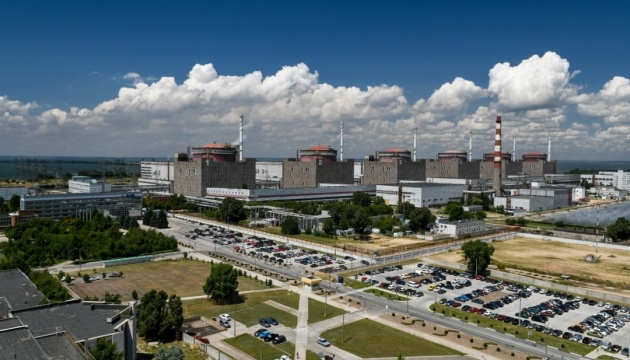 Kakhovka HPP's explosion may pose threat to ZNPP, but situation is under control - Energoatom
The explosion of the Kakhovka hydroelectric power plant (HPP) by Russian troops could have negative consequences for the Zaporizhzhia nuclear power plant (ZNPP), but the situation is under control.
According to Ukrinform, Energatom reported this on Telegram.
On the night of June 6, Russians blew up the dam of the Kakhovka HPP. As a result of the explosion, the water level in the Kakhovka reservoir is rapidly decreasing, which is an additional threat to the temporarily occupied ZNPP, the report says.
The water from the Kakhovka reservoir is necessary for the plant to receive feed for turbine condensers and ZNPP safety systems. The station's cooling pond is now full. As of 8:00 am, the water level is 16.6 meters, which is enough for the station's needs, Energoatom emphasized.
"Energoatom, together with international organizations present at the plant, including the IAEA, is monitoring the situation and Russians' actions at ZNPP," the company said.
According to Energoatom, any changes will be promptly announced.
As Ukrinform reported, Russian troops blew up the Kakhovka HPP on the night of June 6.
Oleksandr Prokudin, the head of Kherson regional military administration, said locals began evacuating from potential flooded areas.
President Zelensky convened an emergency meeting of the National Security and Defense Council. He emphasized that the blowing up of the Kakhovka hydroelectric dam only confirms that Russians must be expelled from every corner of Ukrainian land.